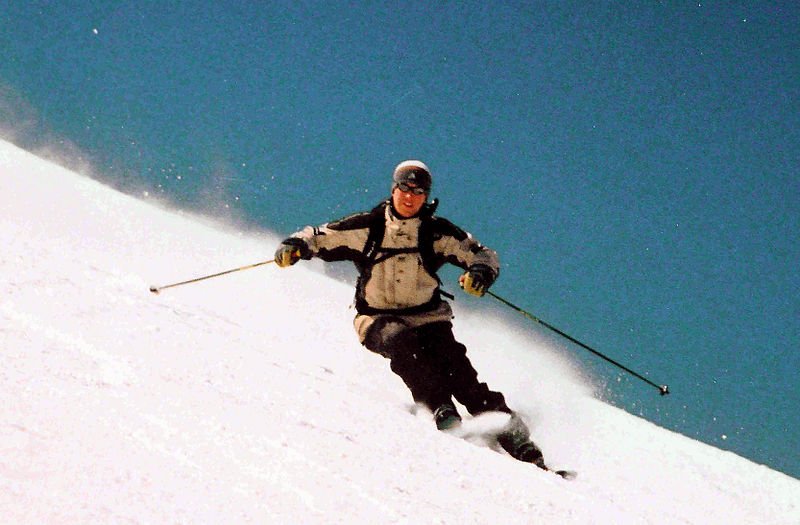 For many people, skiing can be one of life's most exhilarating and addictive experiences. Skiers love the speed, the challenge of navigating a tricky slope, the sound of their skis slicing through the hard packed snow, the feel of the cold air whipping across their faces—all the thrills of the run.
But, as most skiers agree, their much-loved sport is also one of life's more unpredictable experiences. From uncooperative winter weather to accidents on the slopes, variables abound both before and during your trip. In addition, people rarely take ski trips alone, and setbacks affecting one person in a skiing party or 2, 4, or more people can potentially affect everyone.
I'm often asked if travel insurance makes sense for a ski trip, even a trip within the U.S. And, I strongly support the idea. Here are some key reasons why:
Travel insurance can cover you even if someone in your party becomes ill or gets hurt before your trip. Imagine, for example, one person in a couple spraining an ankle or breaking a leg just before both people plan to fly out for a much-anticipated skiing vacation. If the couple doesn't have travel insurance, then they are both out all their non-refundable expenses such as airfares, lodging deposits, and ski lift deposits. All it takes is a doctor's order to cancel the trip because the doctor is treating you for an illness or injury you incurred after you purchased the insurance, and travel insurance will cover the trip cancellation penalties for the whole group. If the rest of your group decides to take the trip without you, travel insurance will cover the increased occupancy charges for anyone that was planning to share a room with you.
Travel insurance can cover you if anyone in your party gets hurt during your trip. Imagine looking forward to a week of skiing and then getting hurt (or someone else in your party getting hurt) on your first or second day on the slopes. Trip interruption insurance covers everything: medical care, emergency medical evacuation (if necessary), the cost of extra airfare to go home early, the cancellation cost of unused lodging, and much more. Assuming that everyone in your group has purchased the same policy, if one person in your party is injured or becomes ill, everyone else has the option to return home early as well. Everyone is eligible to be reimbursed for non-refundable deposits, additional airfare costs, and other cancellation expenses.
Travel insurance can cover you in case of unpredictable winter weather. Since winter weather can sometimes be tricky, travel insurance can be a big help if you experience weather-related flight delays. If you get stuck in transit at an airport because of weather delays, you don't have to sleep there because travel insurance will cover the cost of your hotel if the airport is shut down for more than 12 hours. And, if weather shuts down your return flight for more than 12 hours, travel insurance can take care of the additional lodging and meals you have while you wait out the storm. Some insurance will actually give you an option of cancelling the trip, if a covered travel delay causes you to miss more than 50% of your scheduled trip duration. This is especially important for those long weekend ski trips where bad weather in transit causes you to miss most of the trip. It's important to note, however, that there are limits to travel insurance coverage for bad weather. If an unexpected storm keeps you from skiing on the days you planned, for example, your insurance won't reimburse you for that.
All things considered, there are real benefits to purchasing travel insurance for a ski trip. And, if you are thinking about it, here are 4 recommendations:
Purchase your insurance within 15 days of your initial trip deposit. There are a couple of compelling reasons to do this. First, with certain kinds of plans, you are eligible for cancel-for-any-reason coverage if you purchase within this period. This lets you cancel your trip for any reason at all—not just the specific reasons listed in your policy. This can be especially valuable to skiers because no insurer specifically covers such problems as bad weather at your ski destination. Second, with certain kinds of plans, you can also receive a pre-existing condition waiver, which—if you have to file a medical claim—makes the claims process much faster and easier.
Check out economical plans that can best accommodate skiers.  If cost is a consideration, this will assure that you get the coverage you want for the best price. On the www.tripinsurance.com site, for example, these are the "Good" plans that offer trip cancellation, trip interruption, and travel delay coverage.
Be sure to have enough emergency medical evacuation coverage. If you are injured on the slopes, for example, the cost for receiving emergency evacuation can be quite high—typically ranging from the tens of thousands of dollars to the hundreds of thousands of dollars depending on the severity of your injury or illness, what's required to get you to the proper medical facility, and the distance you need to be transported. Often, people grossly underestimate the amount of coverage they need, and it's good to have a conversation with your insurer about this when you purchase your plan.
Insure the total cost of your trip that may be subject to penalties. Sometimes people will try to game the system to save money and insure just a portion of their trip costs subject to penalties (such as airline tickets or lodging deposits). But, if the travel insurance company finds out that you have not insured the total cost of the trip that is subject to these kinds of penalties, it can rightfully deny any claim you may have. There are no exceptions here—every travel insurance provider adheres to this policy. Remember, that this doesn't mean the total cost of your trip—just the total cost that is subject to penalties. Add up only the costs of your trip that are subject to penalties, if you cancel. For example, there might be a penalty for only the first night's stay in your hotel but no penalty for cancelling for subsequent nights.
•
If you have additional questions about travel insurance for a ski trip (or any other travel insurance subject), we encourage you to contact one of our licensed insurance advisers at 1-877-219-8169 or support@tripinsurance.com. You're under no obligation to buy from us, and we'll be delighted to help even if you've already purchased your travel insurance from someone else. Our goal is to help people travel (and sometimes ski) with confidence knowing that they've made the insurance decision that's best for them.