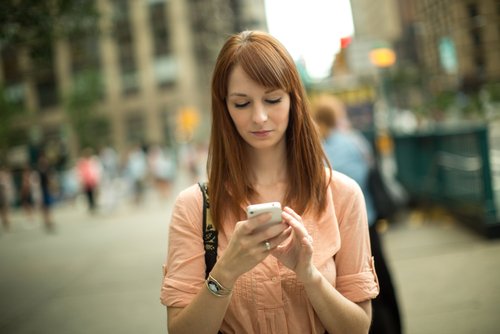 Your smart phone can simplify your vacation.  Need free wi-fi?   Want to find place to eat or even track the migration of wildebeest across the Serengeti? Having problems translating menus and converting currency?  There are apps for all of these things, and more.  Here are just a few apps that can make your travels both simpler and more enjoyable.
TripIt organizes all of your important travel information in one place. All you have to do is forward all of your confirmation emails (airline, hotel, car rental, restaurants, and theater tickets for example) and Tripit creates a folder for you – so everything is in one location.  There is a map that you can use without a network connection.  For a fee, you can add flight-delay alerts and alternative flight options.
Worried that jetlag will hamper your vacation plans?  Entrain, developed by scientists at the University of Michigan, allows you to input your sleeping habit data that you have at home.  After you schedule a trip, a lighting schedule is provided.  By following the recommendations, you should adjust more quickly to your new time schedule by adjusting your circadian clock.
Just need a little white noise to block out sounds in your hotel room? White Noise plays ambient sounds of the environment that allow you to relax and sleep.  You can choose from 40 sounds including ocean waves, rainfall, and a cat purring.  White noise also serves as a digital clock and you can use other apps at the same time.
Viber lets you make phone calls and send messages anywhere for free.  All you have to do is sign up, and have your friends and family do the same.  It is available on both Wi-Fi and 3G. Need to find free Wi-Fi?  Boingo has links to more than 1 million hotspots.
The Converted can solve all of your currency conversion problems. Equipped with exchange rates for 165 currencies, and updated daily, The Converted will help you know how much you're really spending.  Need to determine how much that chocolate bar really weighs? Use the weight converter.  If you're not connected, don't worry.  Data is store and can be used when you are not connected.
Regardless of where you are, Travel Safe gives you immediate access to emergency services including police, fire, ambulance and your personal emergency contacts.  All you have to do is enter your personal information – the app autotdecects your location and relevant emergency details.  You won't have to search to find the correct contact – it's there right at your fingertips.
Uber allows you to get from point A to B in over 40 countries.  All you do is request a ride using the app, and someone will pick you up within minutes.  You don't even need to have an exact address; the app will provide your location to the driver.  No need to have cash, you pay with PayPal.
There are apps that are dedicated to more specific needs.  For example, if you're going on safari, you might want to use Herd Tracker, which provides real time updates from pilots flying over the Serengeti. Sailing around the world, or in a new area? Use Ship Finder to see where the large vessels are located.  If your needs are more basic, and you just need a restroom, try SitorSquat to find facilities close to where you are.
TripInsurance.com provides free e-Travel alerts that send you emails of any problems that could affect your travels or travel safety.   You just use the email application on your phone and local wifi to receive them.
Make sure to insure your smart phone.  There is very limited coverage in a typical travel insurance plan to cover theft of an iPhone.   We offer special annual coverage for iPhone and Android phones against theft and accidental breakage or water damage through Worth Ave Group.