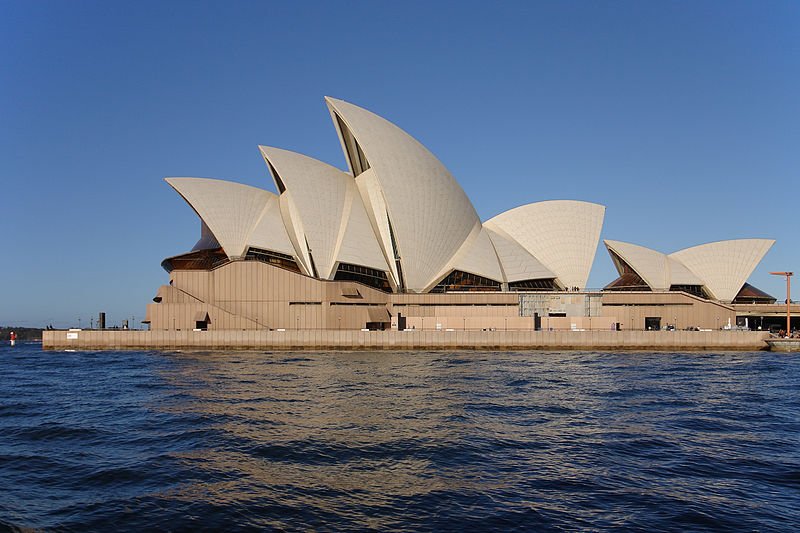 Of course, you can't do Sydney justice in a day. But, if your trip time is tight, it doesn't mean that you can't try.
Called Australia's "largest, oldest, liveliest, and brashest city," Sydney plays host to about 10 million travelers each year. Known worldwide for its famous Opera House and adjacent harbor, the dynamic urban center is also home to more than 4 million people and numerous galleries, museums, fine restaurants, parks, beaches, and other sights.
So what can you see in a day? Quite a bit, if you have a burning desire to. Here are a few "must-sees:"
Sydney Opera House. Completed in the 1970s, Sydney's world famous Opera House has always inspired talk. At first, it was harshly criticized for its startling architectural design intended to resemble the billowing sails of the "tall" ships that first came to Australia in the 1700s. But, over the years its unique look has garnered much praise and helped to make it the "emblem" of the city much like the Eiffel Tower is to Paris or the Golden Gate Bridge is to San Francisco. Each year, a variety of opera, ballet, theater, and symphony performances take place in the facility's Opera Theater and Concert House. And, if you simply want to experience the wonderful setting, you might stop in at the Opera House's Bennelong Restaurant, which offers spectacular views of Sydney Harbour.
Sydney Harbour and Circular Quay. The harbor and the area around it are also rich in thrilling sights. For some wonderful panoramic views, many people go to Harbour Bridge. And one of the most popular attractions for visitors is the Circular Quay, a center from which hundreds of ships make their way across the harbor.
Museum of Contemporary Art Australia. Near the Circular Quay stands another one of the city's highlights, the Museum of Contemporary Art Australia. Opened in 1991 and dedicated to exhibiting, interpreting, and collecting contemporary art both from across Australia and around the world, the museum recently underwent a $58 million expansion and renovation, reopening in March 2012.
Royal Botanical Gardens. Nearly 200 years old, the 70-acre Royal Botanical Gardens offers a relaxing change from the hustle and bustle of the city and the harbor area with some of the most pleasant walks in town. The gardens are also home to the Sydney Tropical Centre, a collection of exotic tropical plant species housed inside a dramatic glass pyramid.
The Rocks. Also nearby (on the southern shore of the harbor and adjacent to the city center, to be exact) is The Rocks, Sydney's historic waterfront district. Once the place where sailors and ex-convicts drank and brawled, it is now a center for restaurants, galleries, shopping, and exhibition spaces. Several interesting walks in the area take you to such places as the Sydney Observatory and Dawes Point Battery, the area's first fortress.
Darling Harbour. Transformed from an aging industrial dock area to a major tourist and retail precinct in the 1980s, Darling Harbour offers such attractions as the Maritime Museum, which includes a full-sized replica of Captain Cook's ship, the Endeavour; an aquarium, which features seals, sharks, rays, and much more; and more than 20 restaurants, where you can have a leisurely dinner or slowly sip a local brew as you watch the sun melting into the ocean.
 Sydney Tower. While in town, another "don't miss" sight is the view from Sydney Tower, the city's tallest freestanding structure and the second tallest observation tower in the Southern Hemisphere (after Auckland's Sky Tower). Once there, don't miss the Skywalk, a moving, open-air, glass-floored viewing platform circling the tower. It's quite an experience!
If you have more time to spend in Sydney and the neighboring areas, there are numerous additional sights to see and things to do. These range from lounging on some of Australia's nicest beaches to hiking in nearby national parks, to tasting wine in one of area's several renowned grape-growing regions.
Is there another Sydney sight or two you would like to add to our list? If so, please post a comment. We'd love to hear from you!