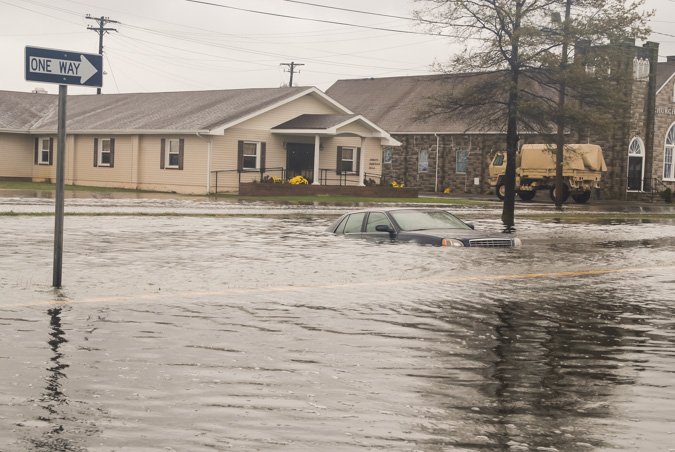 The Southeastern U.S. and the Caribbean are wonderful places to vacation during the summer and autumn months. But, yes, between June 1 and November 30—the official dates of hurricane season— there is the occasional danger of one of these fearsome storms forcing you either to cancel your plans before you travel or evacuate an area before a storm strikes. So, if you are planning to travel in this area at any time during this 6-month window, purchasing travel insurance with hurricane coverage is an excellent idea.
But, when selecting travel insurance, it's also important to be aware of a few issues.
First, not all policies cover hurricanes.
Many first-time travel insurance buyers assume that hurricane coverage is standard with nearly all policies. And this isn't the case. Of the 5 carriers TripInsurance.com represents, for example, just 2—American Modern Home Insurance Company and United States Fire Insurance Company—offer this coverage. All of the American Modern Good, Better, and Best plans cover you if a hurricane warning is issued for your trip destination and if your destination becomes uninhabitable because of fire, flood, or other natural disaster. The U.S. Fire Better and Best plans include this protection as well as coverage if there is a mandatory evacuation because of bad weather or natural disaster while you are on vacation. If you have any specific questions about these policies and which of them might be right for you on your trip, please email us at support@travelinsurance.com.
Second, purchase your policy well in advance of your trip.
There's a rule of thumb about hurricane coverage that's always good to keep in mind: After the hurricane's been named, you can't purchase insurance that will cover you for that particular hurricane. Travel insurance products are designed to cover unforeseen problems, not impending ones. So, purchase your insurance as soon as possible after you make your major trip purchases. If you do so within 14 days of your major trip purchases, you can also receive cancel-for-any-reason coverage, which gives you additional options.
Third, consider the range of services your insurance provider offers you.
If you have to evacuate because of a hurricane, the last thing you need is poor or even marginally satisfactory service. At TripInsurance.com, we understand this and work hard to provide a wide variety of excellent services 24/7/365. Among these are e-Travel Alerts, online postings of events (ranging from airline delays to hurricanes) occurring throughout the world that could affect your travel plans.
As always, we would be delighted to chat or correspond with you about these or other travel insurance issues. Just call us at 877-219-8169 or email us at support@tripinsurance.com.