The recent news surrounding Hurricane Sandy, the Frankenstorm, has everyone one edge, especially travelers. Transportation services in New York, Philadelphia, Washington D.C., and Boston have been closed by the storm, leaving thousands of unprepared travelers stranded. The lucky ones will have travel insurance, and the smart ones will continue to purchase travel insurance throughout hurricane season to protect themselves against travel delays, travel interruptions, and trip cancellation.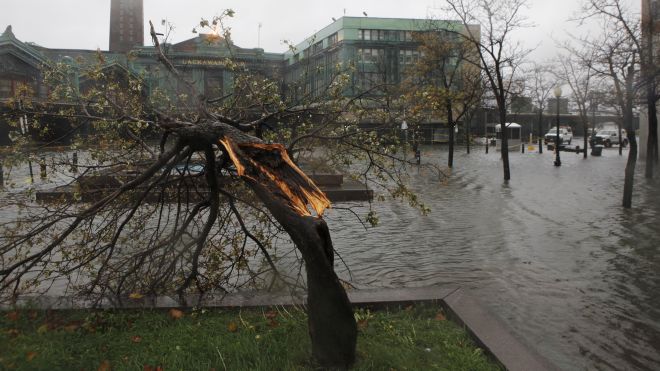 With weather events such as Hurricane Sandy, air carriers, hotels, and travel suppliers do their best to plan ahead, rerouting travelers on alternate flights or changing hotel accommodations as needed. We receive a lot of questions about what travel changes and cancellations may or may not be covered by weather delays. Coverage from plan to plan will vary, but there are some general guidelines:
Trip cancellation, trip interruption, or missed connections coverage will cover most contingencies. For example, if you find your flight is canceled due to the weather, and there is a complete cessation of services at the airport for at least the number of hours specified in your plan, you will be covered. You can take an alternate flight or find another way to reach your destination and any extra cost will be reimbursed by travel insurance to the limits of your plan. If an alternate trip isn't feasible or you can't get to your destination, then you can cancel your trip and it will be covered.
You may also be covered if your destination or home becomes uninhabitable because of weather conditions. Note that you are not covered if there is only a possibility of a storm hitting your home or destination.  When in doubt, call for assistance! That's why we have 24/7 telephone support.
In the event of a trip delay, if your insurance includes travel delay benefits, then expenses for meals and accommodations will be reimbursed (up to the amount covered by the plan).   This becomes available if you have already left home, and travel is delayed for the number of hours listed in your plan. Again, if you have questions, give us a call!
Travel insurance was created for natural disasters like Hurricane Sandy. You can never predict when inclement weather can affect your trip, but you can always be prepared by being insured.