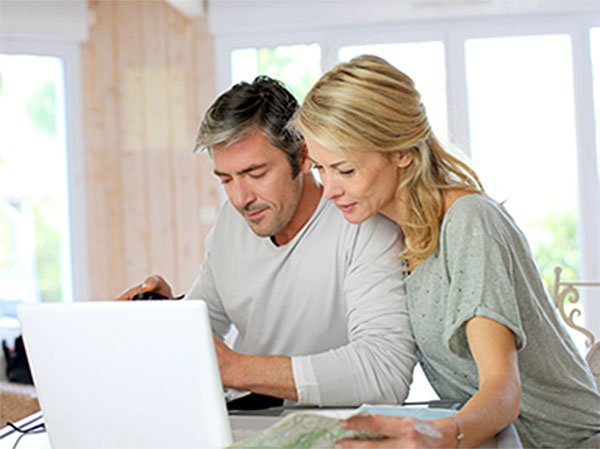 How do you know which travel insurance plans suits your needs.  No two trips or people are exactly alike, needs and concerns vary from person to person and trip to trip.  You might be concerned about a family member becoming ill and causing you to cancel your long awaited trip.  Another person might be concerned about weather conditions that could affect travel, or financial insolvency of a travel supplier and so forth.  Different trips, different people, different needs!
Don't be concerned, selecting the right travel insurance plan is as easy as 1, 2, 3!
Step 1 – Determine which coverages are important to you
In reviewing plans, pay attention to the provisions to be certain you are covered for the items which are important to you.  These could include Cancellation protection due to Sickness or Injury, coverage for financial insolvency of a travel supplier, terrorism, weather delays or cancellations.  Are you concerned about loss or delay of your baggage, travel delays or incurring medical expenses while traveling?  All of these coverages are typically included in a good travel insurance plan.
Step 2 – Compare travel insurance plans side-by-side
With tripinsurance.com you can compare travel insurance policies side-by-side in an easy to understand format with the best travel insurance reviews.  Travel insurance provisions and features are included for every plan offered and the travel insurance policies are organized into 3 categories, Good, Better and Best for easy comparison.
Step 3 – Buy travel insurance with confidence
When you purchase a plan from tripinsurance.com, you can buy your travel insurance policy with confidence because:
All of our travel insurance plans are underwritten by leading travel insurance companies with many years of experience providing travel insurance policies to the public.
By buying your travel insurance direct from tripinsurance.com, you save money, up to 40% or more over policies offered from other travel insurance comparison sites.
All of our travel insurance plans include a 10 day "free look" period, giving you time to review the selected plan and cancel the policy if you are not satisfied.
We are hear to help you with your claims.  You can file your claims right here on our site.  If you experience any problems with a claim – just let us know and we can contact the claims department on your behalf.
Get quotes from tripinsurance.com, compare policies and buy your plan in just a few minutes!  Have questions, need help, just contact our Customer Service department.  We're available 24/7 to help you.