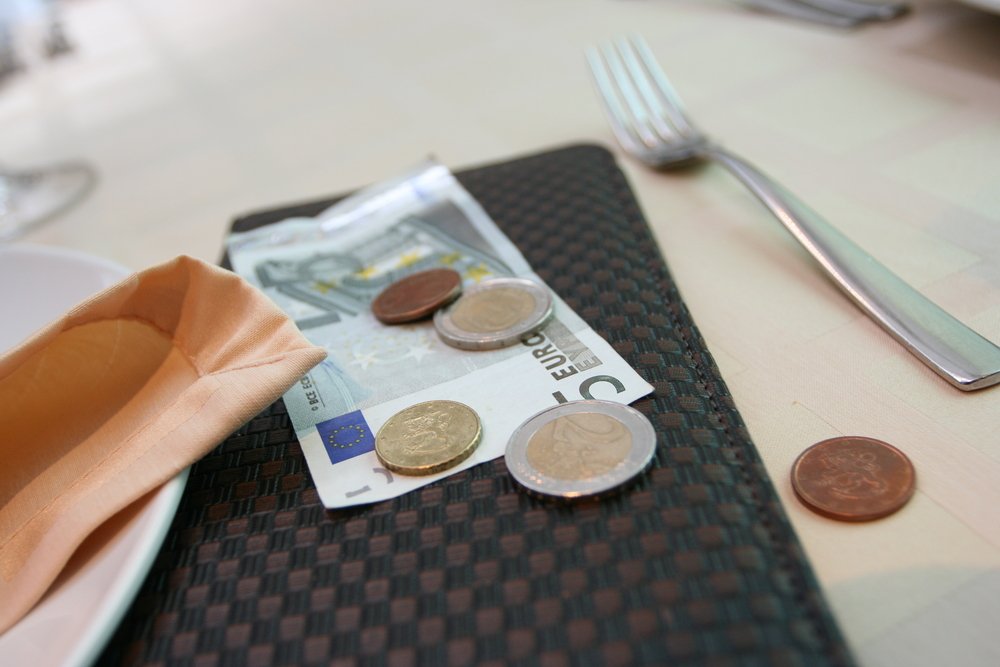 We might mean well, but sometimes we inadvertently say or do the wrong thing—the thing that may annoy or even offend someone else, and we probably run the greatest risk of this when we're traveling abroad.
Since we are visitors and often don't have an expert sense of the local practices and customs, it's natural that this should happen. But, wouldn't it be nice, travel writer Drew Limsky wrote in an article for Yahoo! Travel a few months back, if we could "blend into a foreign country a little bit better, and avoid being an 'ugly American.'" Limsky's article offered 10 tips. These are the 5 we thought would be the most helpful to anyone getting ready to travel overseas, especially for the first time — tips to assure that you don't embarrass yourself abroad.
Introducing Yourself. When at home, "Hi!" is usually fine. But this doesn't go over well in many countries, especially ones in Europe and Latin America. You'll get off to a much better start with locals if you learn how to say "Good morning," "Thank you," "Check, please," and other everyday phrases in the language of the country. Your pronunciation probably won't be very good (especially if you are taking your first stab at French), but people will appreciate the fact that you're trying. Also, if you are traveling to Asia or the South Pacific, the custom is to present your business card or a credit card with two hands. The idea is that you are offering a kind of gift. When people do the same for you, smile and happily accept their cards.
Tipping. Don't assume that everyone prefers U.S. dollars. Be sure to get local currency and tip in Euros, pounds, pesos, or whatever. But, if you only have U.S. currency with you, then it's better to give someone a tip then not to do it. Also, check out local tipping customs before you go. Americans usually over-tip, and—even though they'll rarely turn you down—locals see over-tipping as a sign of naiveté.
Dressing More Modestly. During the warm summer months, American men are used to wearing shorts and women to going out in public with bare shoulders. But, in the cities of many other countries, this is considered very poor form. When visiting holy sites especially, knees and shoulders need to be covered.
Hotel Keys. In traditional European hotels, the custom is to leave your room key with the front desk instead of the American way—taking it with you when you head out. This is to let the cleaning staff know that your room is vacant. Everyone appreciates it when you do it the European way. The hotel staff will probably treat you better, too.
Taxi Etiquette. A few mentions are critical here. In many cities, taxi drivers are fined when they pick up people in the middle of the street. They can only do this at a marked taxi stand. If you don't know where the nearest one is, ask a local or a clerk in the nearest hotel lobby. Also, in many countries, it's not permitted to eat in taxis. So, if you're working on a can of Coke or a bag of nuts, finish it before you hail a cab. Finally, in Japan and elsewhere in the Far East, the condition of the taxi is extremely important to the driver. The seat covers are often white, and throwing dirty luggage onto them makes the drivers very upset. So, be sure to ask to put your luggage in the trunk. It's good to avoid smoking, too, unless the driver says it's all right.
If you have additional thoughts about what people ought not to do when traveling abroad, feel free to post a comment. You never know who might learn something valuable from you and be saved from great embarrassment!
Also, if you would like to learn more about local practices and customs, feel free to contact one of our licensed travel professionals at 1-877-219-8169 or email us at support@tripinsurance.com. . You're under absolutely no obligation to buy from us. Quite the contrary, our goal is to do everything we can to assure that people travel the world with the utmost confidence. And having a better understanding of local practices and customs is certainly one way to travel more confidently.