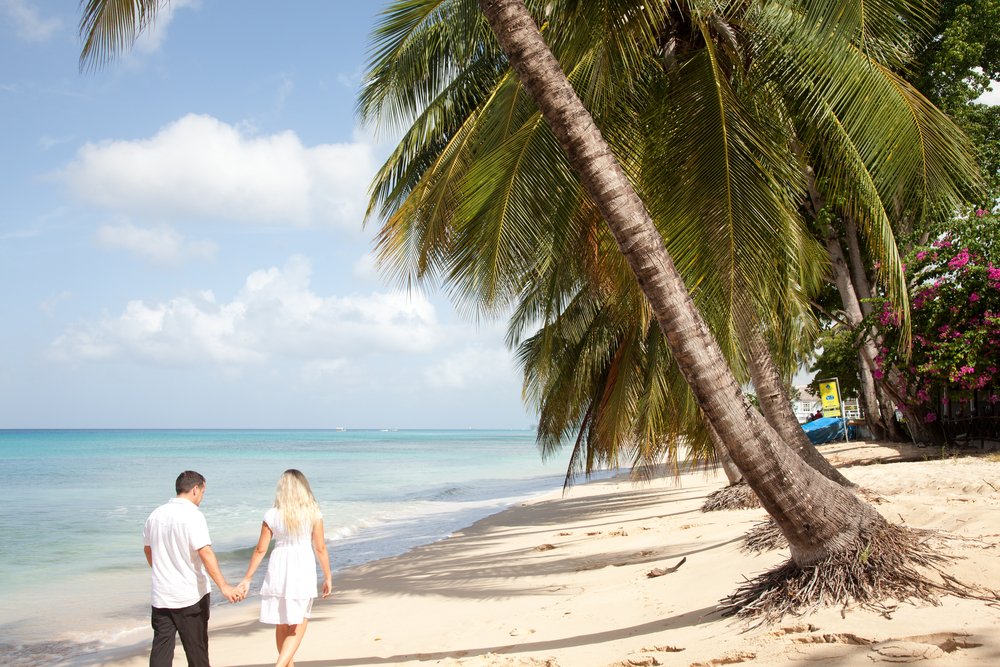 The 30s can be a fascinating time of life for avid travelers. People this age are young enough to seek out very adventurous and perhaps physically demanding trips. And, since most 30-somethings have also been working for a few years, many can now afford the kinds of adventures that were very likely out of reach a decade before. In this sense, traveling in your 30s can be a best-of-both-worlds experience.
But, for many people, lifestyle now matters a great deal in destination selection. Many people, who were once so foot-loose and fancy-free in their 20s, are now married or otherwise coupled. Many of these people also have young children. Then, of course, many people are still single…or single again. Where you choose to go and what you choose to do depends on where you are in your life at this time.
So, in the interest of fairness, we thought we would divide our choices for 10 trips to take in your 30s into 3 categories: romantic escapes (4), getaways for singles (3), and family vacations (3).
Romantic Escapes
Barbados. One destination MSN Lifestyle enthusiastically recommends is the Caribbean island of Barbados. In addition to its stunning white sandy beaches and green-blue seas, there are wonderful diving and snorkeling opportunities, karaoke street parties in Holetown, or, during the carnival season, the don't-miss Crop Over Festival. Romantic getaways don't get much better than this!
St. Petersburg, Russia. Not as well known for as a romantic destination as it should be, St. Petersburg has been called the "Venice of the North." And this nickname is well earned. Built along a series of canals, the city is home to some of the finest hotels and restaurants in Europe. Popular attractions include the annual Scarlet Sails event, which features fireworks set off all over the canals, while a glowing red frigate sails along the river Neva. Romantic? You bet.
Edinburgh, Scotland. If you possibly can, visit Edinburgh in August and revel in the city's world-famous Fringe arts festival. And any time of the year, you and your special someone can take in the area's rich culture and amazing architecture, including such highlights as Edinburgh Castle, or check out the stores together on Princes Street. A lovely city…especially when you're sharing it with someone you love.
Santorini, Greece. Located in southeastern Greece, the island of Santorini has both great beauty and an enormous selection of activities from scuba diving and sailing to sampling the vibrant nightlife in the capital city of Fira, to enjoying the calm, quiet elegance of Oia, a beautiful, white-washed town that sits on the north end of the island. It's an experience you'll never forget.
Getaways for Singles
Carnival Imagination. According to USA Today, the Carnival Imagination offers several very singles-minded cruises each year. A 3-day cruise to the Bahamas, for example, offers passengers the chance to enjoy a day at the Atlantis Resort and Casino in Nassau or scuba dive—with sharks no less. The Imagination is also an excellent fit for first-time cruisers who'd like to party at Illusions Dance Club or mingle with other singles at the ship's resort-style pool.
Cancun, Mexico. An extremely popular vacation destination—and very singles-friendly—Cancun offers visitors the chance to tour nearby ancient Mayan ruins, explore its Interactive Aquarium, ride horses along the coast, snorkel, swim with dolphins, and then relax at superb restaurants such La Habichuela or enjoy a spa treatment at Le Blanc Spa Resort before heading out for a wild night at local hot spot Dady O's.
Northeast Greenland National Park, Greenland. If you really want to get away, you can sign up for a kayaking expedition in this, the world's largest national park. You'll meet other adventurous outdoors people (You'd have to be adventurous to do this, right?), see animals from polar bears to musk oxen, and experience the strange, beautiful light of the northern Arctic. It's not for everyone, of course, but it would certainly make for interesting party conversation for years to come.
Family Vacations
Aruba. People often characterize this lovely Caribbean island as a place for romantic getaways and prime singles bar hopping, but Aruba—contrary to what many assume—is also very family friendly. It offers a variety of water sports such as windsurfing, sailing, and snorkeling; activities such as horseback riding; and quiet beaches where you can read and relax as your kids build castles in the sand.
Hershey, Pennsylvania. Also known as "Chocolate Town USA," Hersey—just 90 minutes from Philadelphia—is home to the Hersheypark amusement park, which was recently voted America's top amusement park by FamilyFun Magazine. Families can stay at the Hershey Lodge or the Hotel Hershey, which has its own kid's club and a chocolate-themed spa. In addition to the park, Chocolate Town USA has a variety of other family-oriented attractions, too. It's all sweet…or bittersweet…depending on your individual taste.
The Island of Hawaii. When heading out for an Hawaiian vacation, more families opt for Maui than any other Hawaiian island. But Hawaii, "the Big Island," offers a great selection of interesting family activities such as enjoying water activities or taking a ride in a glass-bottom boat on the Kona side; hiking in breathtaking Akaka Falls State Park; visiting the beautiful botanical gardens in historic Hilo; and gazing upon Kilauea, the world's most active volcano. It's a great place for a family to spend a week!
If you have any additional ideas for romantic, singles, or family vacations that would work nicely for people in their 30s, just post a comment to this blog. The world is a big place, and, even though we're serious travelers, there are many great places we've yet to visit or even hear about. So, we'd love to hear your thoughts.
Finally, you might get some additional ideas by checking out our recent post: "10 Trips to Take in Your 20s."