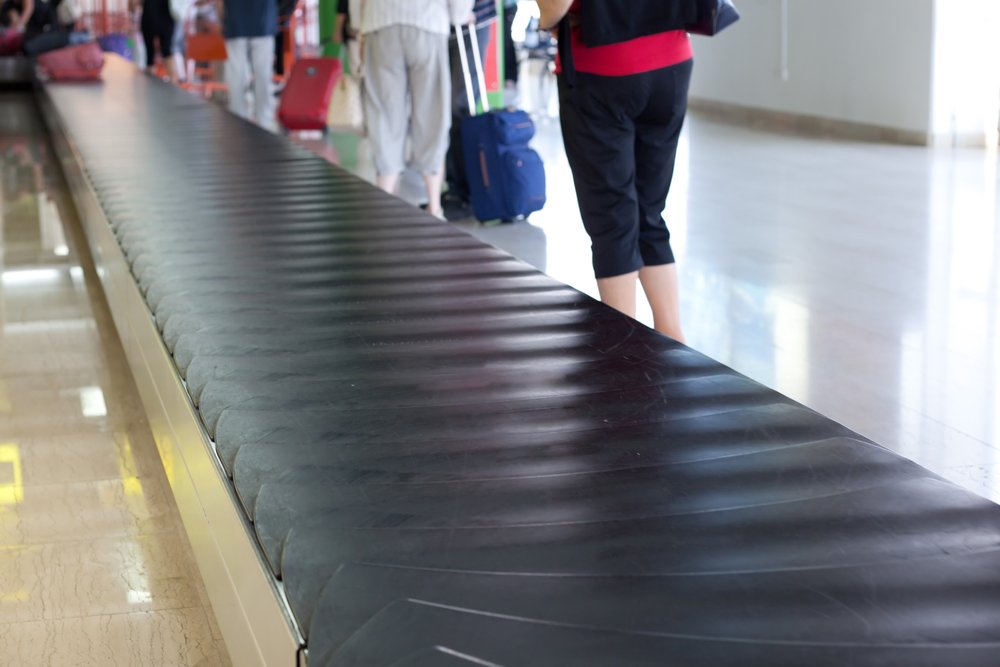 If it hasn't happened to you, you've seen it happen to someone else. After a long (or even not so long) trip, you wait at the baggage carousel. Bag after bag circles past you. You ask the person next to you what flight he was on. Everyone is picking up bags – yours doesn't come. There are a few things you should do if this happens to you.
First, don't give the airlines a chance to lose your bag – carryon. It's easier to get from point A to point B if you're not toting a lot of luggage. But, even if you think you've avoided the possibility of lost bags, there is a chance you will have to gate check that carryon bag. Always put identification in your bag (including carry-ons) in the event your luggage tag gets separated from your bag. Keep track of your baggage tags, you'll need them so the airline will know which bags are missing.
If your check bag is missing, fill out a Property Irregularity Report (lost baggage form) before you leave the airport. Be sure to include a way for the airline to contact you. Be sure to get a copy, and the name of the employee who helped you. If you're lucky, your bag will be on the next flight. If not, it could take several days to get to you. Try not to take your frustration out on the airline staff, make them want to help you. People are more willing to take that extra step to help a pleasant person.
If you are starting your trip and don't have your bags, you may need to purchase a few items to tide you over until your luggage arrives. Every airline has different rules for compensation, but many will reimburse you for unexpected expenses like underwear and basic toiletries. Check with your airline before making any purchases, and be sure to keep receipts for proof. Find out how you can track the status of your luggage. If you are unable to locate someone to help you, call the airline and leave a message.
If your bag is really lost, you have to submit a second, more detailed form within the time frame set by your airline. If you flew nonstop, or took several legs on the same airline, you know who to contact. But if you flew on multiple airlines or on co-share partners, you want to contact the last carrier.
How much compensation are you eligible to receive? Again, this varies by carrier. Airlines are obligated to pay UP TO $3,330 per missing bag, but this amount is negotiable. Airlines consider the depreciated value of your property, not original or replacement costs. When negotiating with the airline, don't forget to ask for that baggage fee you paid. Don't exaggerate your loss, the airline can deny your claim if it is fraudulent. Don't expect to get your reimbursement – airlines have up to three months to settle a claim.
If your bag is permanently lost, or even lost for more than 4 days, you had another option for speedier compensation. For a simple $5 fee, Blue Ribbon Bags, pays you $1000 for each bag (up to 2 per person) when the airline fails to get you your bag within 4 days. You don't have to verify the contents of your bag. Last minute checked bags are covered. Just purchase coverage before you take off. If your bag is misplaced or loss, ll you have to do if follow your airline's rules for reporting lost bags. If you receive your luggage on day 5, Blue Ribbon Bags still pays $1000 per bag. While checking valuable items isn't a good idea, $1000 can go a long way to replace your losses.
Don't forget to purchase travel insurance as well. The money you could get from Blue Ribbon Bags is compensation over and above your insurance coverage. You also want to be protected to everything from trip cancellation or interruption to medical coverage while abroad. Spending some money on protection and prevention will allow you to enjoy your travels.