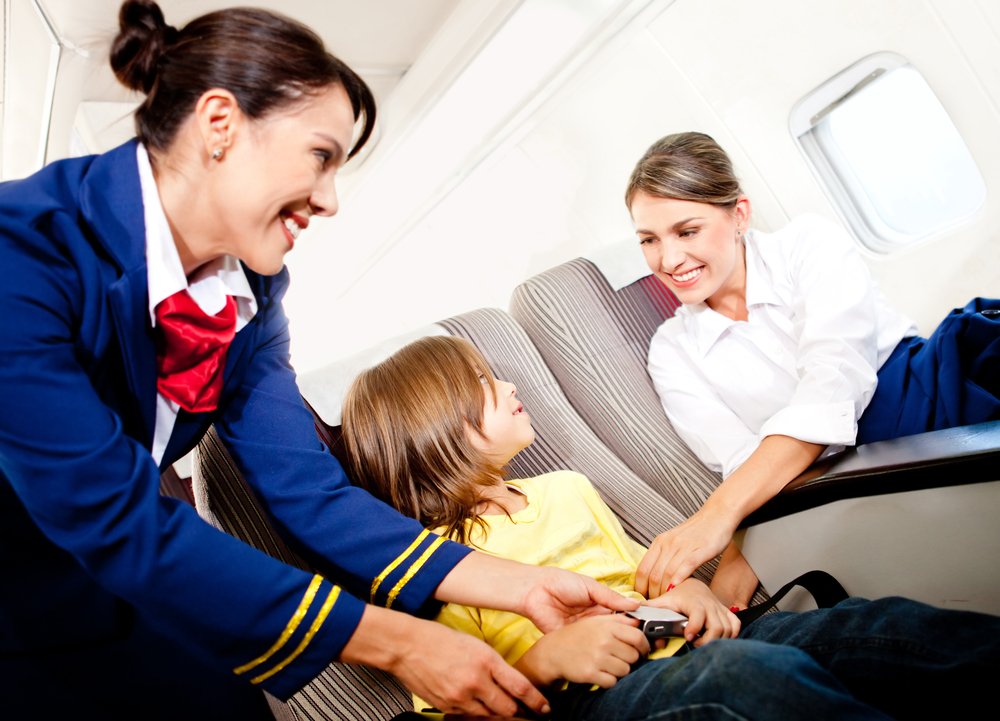 As travelers look forward to long-awaited trips, one part of the adventure they often don't look forward to is the flying. Sitting for hours in a cramped seat, sometimes near a sneezing person or a screaming baby, isn't anyone's idea of a good time. And, as the airlines have cut back on amenities, the flying experience can seem increasingly bleak.
But, believe it or not, the airlines still offer several free amenities people often don't know about. The trick, of course, is to find out what to ask for. And recently, the site, smartertravel.com, asked Beth Blair, an author and former flight attendant, for her thoughts on the subject.
What were some of her suggestions? We summarized 7 we thought would be of special interest to most travelers, especially those embarking on long, overseas flights. Here they are:
Sanitizing Wipes. With so many people flying, and with so many of them carrying infectious diseases, it makes absolute sense to wipe up the area you will be using during your flight. Ideally, you've packed some sanitizing wipes in your carry-on luggage for this purpose. If not, ask the flight attendant for a few. The flight crew usually has some on hand.
The Whole Can. If you're thirsty and the small plastic cup the flight attendant gives you with your soft drink (and a lot of ice) won't be enough to quench that thirst, just ask if you can just have the soft drink can too. Usually, the flight attendant will be happy to oblige. And, if the supply is low and you can't get the whole can, the flight attendant will usually come back to give you seconds.
Water-Bottle Refills. Speaking of liquid refreshment, flight attendants will normally be happy to refill a carry-on water bottle for you—as long as there is ample on-board water, of course. On long flights especially, dehydration can become an issue for some flyers, and flight attendants are usually very sensitive to this.
Basic Medicines and Bandages. While some airlines don't allow their flight attendants to dispense over-the-counter medications, many do and—if you have a headache or heartburn—it never hurts to ask. Flights also have a supply of bandages for minor cuts. And, according to Blair, flight attendants also take great pride in their ability to make ice packs to relieve swelling or pain from minor injuries.
Assistance Finding a Doctor on Board. And speaking of health issues, if you or a person you're traveling with has a medical emergency, talk to the flight attendant ASAP. He or she will usually make an announcement asking for help from a doctor or other health care professional who may be flying. Blair adds that Lufthansa, has gone a step farther, creating a program that gives doctors frequent-flier miles when they identify themselves to the airline in advance of the flight.
Babysitting for Brief Periods. If a parent is flying alone with a baby or small child and needs to use the restroom or simply to walk about a bit to stretch, flight attendants are normally happy to babysit for a few minutes. "Watching babies was one of my favorite things to do in-flight," says Blair of her flight attendant days.
Help Switching Seats. If you and your traveling companion could only book seats far away from one another on the flight, the flight attendant might be able to help here, too. They're experts at graciously negotiating seat changes, and they're normally happy to do so. The key here is to get your request to a flight attendant as soon as you board so he or she can figure out how to best accommodate everyone involved.
•
Are there other free amenities people often don't know about that you've enjoyed? If so, please post a comment. We'd love to hear from you.