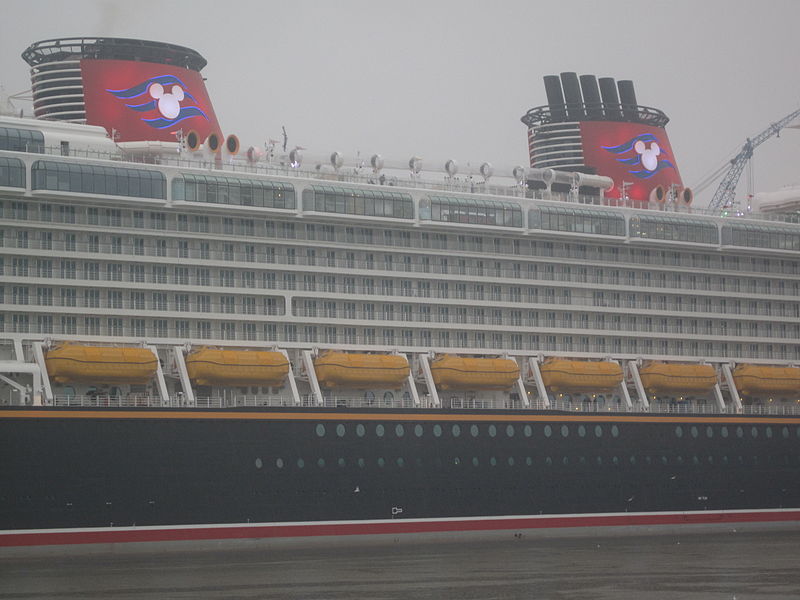 "Follow your bliss," we often tell each other. And for those open to combining their love of cruising with another passion close to their hearts, various cruise lines offer theme or personal interest cruises—and the chance to "double your bliss."
Yes, if you have an all-consuming interest or hobby, you can combine it with cruising. And, in the process, you not only immerse yourself in this interest for several days, but you can also spend the time with other people—sometimes hundreds of them—who may be just as passionate about the subject as you are.
What are some of the options open to you? You name it. No matter what your burning interest or hobby is, there's probably a cruise disembarking sometime in the next 12 months that would be ideal for you. Here are 8 popular interest areas we found while cruising online:
Arts & Crafts Cruises. Here, the choices range from a "hands-on" quilting retreat at sea to the more academic, where you can spend a few days immersed in French Impressionist painters or another popular art-history subject. And there are lots of other options in between.
Dance Cruises. An organization called Let's Dance Vacations offers danced-themed cruises all over the world. Or, if you want to watch celebrities move about the dance floor, there are—based on the popular TV show—Dancing with the Stars at Sea cruises, too.
Gaming & Technology Cruises. Several cruises are conceived just for the avid card player in mind—people with a brain for bridge or passion for poker. A fairly new entry into this category is one company that offers cruises for social media enthusiasts. On these voyages, you can take workshops, talk with experts, and offer your own insights into a phenomenon that's reshaping the way people everywhere communicate.
Music Cruises. There are many choices here depending on your tastes: cruises devoted to jazz, blues, popular songs from Broadway musicals, and much more. And, as you'll see below, some cruises also combine music with fine wining and dining.
Faith-Based Cruises. These are fast growing in popularity. In the coming year, just a couple of examples are a Christian singles cruise to Alaska and the Jewish Heritage Danube River Cruise from Germany to Hungary.
Wellness Cruises. Depending on our personal wellness goals, there are several ways you can go. On some cruises, the emphasis is on exercise and good eating. Others serve as seafaring spas, offering everything from herbal teas to herbal wraps. And still others balance physical with spiritual concerns.
Food & Wine Cruises. These are as numerous as they are varied. The main focus can be on the food or the wine or both. As suggested above, many also add music to the mix. And, for those more interested in being "hands on," several cruises offer workshops and other activities designed for people who wish to develop their own culinary talents.
TV & Film Cruises. You'll be amazed at the amount of variety you can find in this category. Possibilities range from Star Trek Cruises, which sponsors trips where you can mingle with other fans, browse memorabilia, and meet actors who've appeared in various Star Trek TV shows and films, to TCM Classic Cruises, annual getaways sponsored by Turner Classic Movies. Here, you meet and mingle with fans, watch and discuss classic films, and hobnob with celebrities from Hollywood's classic era.
My goodness, where do you start?
One good place is the site, www.cruisecritic.com, which has articles about various possibilities as well as links to various organizations that sponsor theme and special interest cruises.
Another approach is simply to key into your Internet browser the words: "(your interest) theme cruises." When I typed in "baseball theme cruises," for example, I was led immediately to a company that offers regular Mediterranean voyages where you can cruise with former major leaguers, hear their stories about some of the game's great characters, and participate in a myriad of activities from baseball clinics to player-hosted trivia games. If you're a baseball fan, that sounds very interesting!
And, if you're someone who's considering taking your very first cruise, here is a recent article that will give you some helpful tips as you prepare for your maiden voyage.
You might also want to check out Cruise Radio at www.cruiseradio.net. With more than 125,000 listeners each week, it's a great podcast with features highlighting the value of a cruise vacation as well as lively, informative interviews with travel and cruise experts.
•
Have you ever taken a theme or special interest cruise? If so, post a comment telling us what you did and what it was like. We'd love to hear from you.