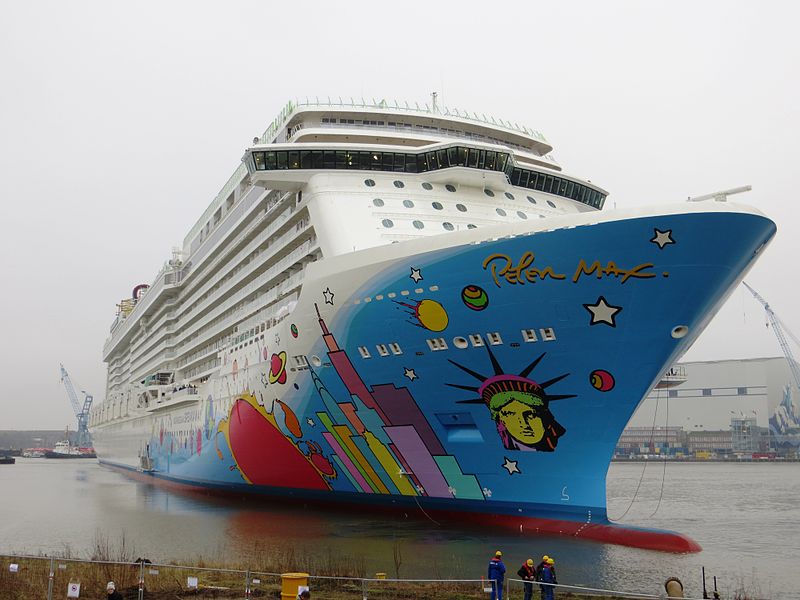 "It's not your grandmother's cruise anymore," recently proclaimed Vicky Garcia, the COO for the travel group, Cruise Planners. "Ships have become their own destinations now. You don't want a picture of yourself in a lounge chair reading a book." Instead, Garcia notes that what's increasingly luring people to cruises is a bevy of on-board attractions and amenities either built into new ships or added as upgrades to existing ships.
What are some of these new attractions? Here are just a few that cruise lines have either announced or launched in recent months…
In April, for example, Royal Caribbean announced several "first-at-sea" features on its Quantum of the Seas ship, which launches in 2014. People vacationing aboard this vessel will be able to choose from among such attractions as bumper cars, simulated sky diving, and an observation capsule that literally offers a bird's eye view 300 feet over the water.
The same month, the Disney Cruise Line announced a major remodel of one of its popular ships, the Disney Magic. Among the Magic's new features will be a 3-story waterslide, refurbished restaurants, and a children's area with a Marvel Comics superhero theme.
And not to be overshadowed, in May, Norwegian Cruise Line launched the Norwegian Breakaway, the vessel Cruise Week magazine editor Mike Driscoll has called "the best ship in the company's 47-year history." What makes the Norwegian Breakaway so special? Among the onboard attractions are a fitness class designed by legendary dance group, the Rockettes; a small, comfy blues club; a ropes course; restaurants conceived by Food Network celebrity Geoffrey Zakarian; and baked goods from "Cake Boss" Buddy Vlasto. And, if that's not enough to thrill the hard-to-impress cruiser, the ship's hull sports a colorful mural design by pop artist Peter Max.
The examples go on and on, too. People taking cruises can now see "Movies Under the Stars," feature films shown outdoors on large screens; walk along glass-bottomed walkways that extend over the ship's edge; try their hand in the ship's bowling alley; or climb challenging rock walls.
In fact, many cruise industry authorities are saying that on-board attractions are becoming critical differentiators for discerning travelers. No longer is the choice simply the Caribbean, Mexico, or Alaska. Now, restaurants, fitness facilities, and thrill experiences from bumper cars to simulated skydiving are factoring heavily into the decision process. And now, people are increasingly asking for ships by name because of specific onboard attractions they've heard about.
No, it's definitely not your grandmother's cruise anymore.
•
In addition, many lines offer "theme" or "special interest" cruises for those who want to focus on subjects that most intrigue them ranging from bridge to baseball to Broadway show tunes. But that's another story. If you're interested in more information about this subject, check out this recent post.
•
But, no matter what kind of cruise experience you want to have, we highly recommend getting your travel insurance from a third party instead of the cruise line. The reason is value. When you buy from a third party, you'll usually receive a refund for a cancellation rather than a credit on a future cruise, you are protected against any financial problems the cruise line might have, and—depending on who you buy from—you can get this superior coverage for much less cost. For more information on third-party insurance, take a close look at this helpful guide to buying cruise insurance.
•
 Do special attractions influence your choice of cruises? If so, please post a comment. We'd love to hear what makes the difference for you.