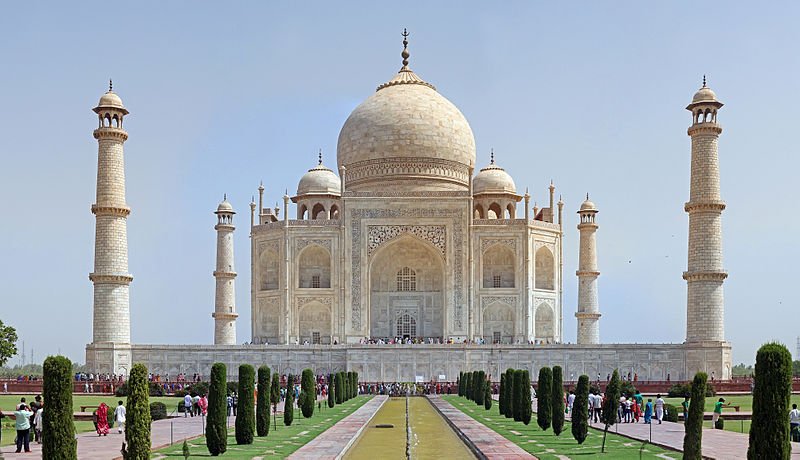 The 50s can be a prime time for adventurous travel. People are more likely to have everything they need for it—money, energy, good health, and no small children to look after—than at any other time in their lives.
So, what are some places that serve as fascinating destinations for people in this age group? Here are 10 we'd like to submit for your consideration:
1. Living Like a King in "the Land of Kings." Home of the Taj Mahal and many other sumptuous palaces, the Indian state of Rajasthan (known as "the Land of Kings") offers a variety of experiences from hiking and wildlife spotting in Ranthambhore National Park to riding a camel across majestic sand dunes, to, yes, spending the night in a stately palace.
2. Following the Silk Road in Uzbekistan. A destination becoming increasingly popular with travelers, this former Soviet Republic is a place where you can visit the legendary Silk Road cities of Khiva, Bukhara, and Samarkand; camp on the shores of the strange, disappearing Aral Sea; spend the night in a yurt in the Kyzl-Kum Desert; visit remote Nukus with its magnificent, forgotten art; and hike the trails of the Nurata Mountains.
3. Seeing Exotic Sites in Laos. Another destination for the adventurous is this little-known Southeast Asian nation. Here you have an enormous amount to choose from, including a cruise along the Mekong River, the chance to explore French-colonial architecture in Luang Prabang, the opportunity to witness the sight of hundreds of barefoot monks collecting alms at dawn, and a visit to mind-boggling Pak Ou Caves. Some tour operators have come to call Laos "one of Asia's best-kept secrets."
4. Hiking in Catalonia, Spain. "To walk here is a revelation," as one travel noted. And, if you're a traveler who enjoys hiking along the Mediterranean, or through nearby mountains or a shady forest, this northeastern corner of Spain holds many attractions. In the mountains, you'll see spectacular views that extend far off into the Pyrenees. Along the coast you can collect your thoughts as you stroll along gorgeous beaches you virtually have to yourself. It's a hikers' paradise!
5. Whale Watching in the Azores. During the late spring and summer months each year, these North Atlantic islands (an autonomous region overseen by Portugal) is one of the world's premiere whale watching sights, offering the chance to see numerous species of both whales and their fellow sea mammals, dolphins. In addition, the islands offer a variety of other sightseeing treats from charming small towns to beautiful wilderness settings.
6. Taking in Istanbul, "the Paris of the East." Many places have nicknames that smack of hyperbole, but "the Paris of the East" fits the style and character of Istanbul like a glove. A city that offers an array of stunning mosques as well as amazing Turkish cuisine, it's also a place where you can cruise the picturesque Bosphorus or haggle with merchants at the Grand Bazar, the world's largest indoor market.
7. Making the Most of Marrakech, Morocco. One of the world's most lively and exotic cities, Marrakech is rich with history, spectacular gardens, wonderful architecture, snake charmers, markets, and much more. Now attracting more than 2 million foreign tourists a year, it is rapidly becoming a vital component of Morocco's economy.
8. Taking Pleasure in Picturesque Patagonia. Originally just for backpackers, this Southern South American destination has more recently attracted more upmarket adventure travelers and cruisers. Some of its most popular attractions are the Perito Moreno Glacier, the Valdes Peninsula, Torres del Paine National Park, the Argentine Lake District, and Tierra del Fuego. Many cruisers also visit Patagonia enroute around South America's southern tip, Cape Horn, or to Antarctica.
9. Being "Wowed" by the Wonders of New Zealand's Milford Sound. One of New Zealand's most popular tourist destinations and acclaimed by writer Rudyard Kipling as the "Eighth Wonder of the World," Milford Sound is a fjord on the country's South Islands within Fiordland National Park. Most visitors take boat tours, but canoeing and other water sports are as well as hiking options are available.
10. Being Amazed by Amgergris Caye, Belize. A hidden gem of a destination, Amgergris Caye offers both fine amenities and a real out-of-the-way experience. Visitors there can tour a mangrove swamp; dive near the Belize Barrier Reef; see the Blue Hole, a 400-foot-deep circle of limestone that's oozing with angelfish, elkhorn coral, cleaner schrimp, and stalactites; or simply relax on some of the loveliest wide sand beaches in Central America.
For more ideas on great trip ideas for people in their 50s, one good site to check out is AARP Travel, which offers interesting articles about cruises and destinations you might not have considered and deals on airfare, accommodations, etc. Another site that offers great destination ideas for people of all ages is Lonely Planet.
Finally, if you have any great destination ideas you'd like to add to the list, be our guest. Just tell us where you went and why you enjoyed the experience so much.