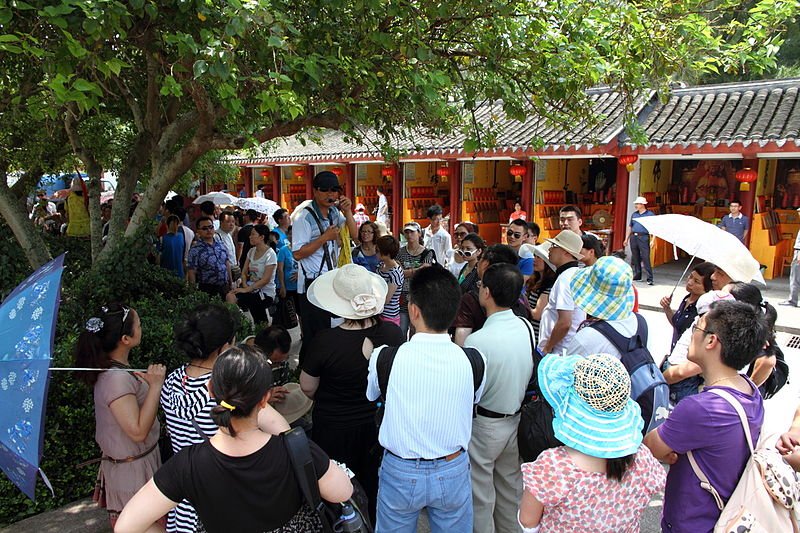 Sometimes veteran travelers grind their teeth at the thought of using an organized tour company for an entire vacation, a couple of days during that vacation, or even an afternoon. Unfortunately (for the companies), the prospect of taking such tours often conjures up images of busloads of people obsessively snapping pictures and making annoying comments about everything from the sights to the service. "I wouldn't be caught dead on a tour," a friend once told me.
But, tours are often an excellent way to travel, especially if you are fairly new to international trekking and would find it comforting to be with people who know the lay of the land.
Sometimes, too, they are the only way to travel. Such destinations as the Galapagos Islands, Machu Picchu, the Serengeti, parts of China, and even some parts of Alaska are inaccessible without them.
And sometimes—even when you're a seasoned traveler and you don't have to take a tour—the right tour company can turn a pleasant stay at a destination into an outstanding one.
So, if you're considering a tour, what are some things to think about when choosing a tour company?
Here are 6 tips we've gleaned from the experts:
1. Ask around and research different operators. A way to begin the process is simply to ask other travelers who've been to the destination and used a tour group. Would they recommend the group? Or would they suggest an alternative? Regardless of what they say, it's also valuable to check out multiple tour operators. You'll be amazed how much you'll learn when you comparison shop.
2. Find out what's included on the tour. As they say, "The devil is in the details." So, spend a little time on a tour operator's website (or chatting with a representative) to learn precisely what you are paying for and what's not included—items such as drinks, refreshments, park entrance fees, and so on. Some travelers complain that many tours don't include items such as bottled water in the tour cost, for example. Their solution is to always take a few bottles of water with them.
3. Play it safe. Many countries don't have the strict safety regulations we're used to in the U.S., so it's important to check this out when you use an overseas tour operator. Make sure that it adheres to all the appropriate safety requirements and is accredited by local government and tourism and travel organizations.
4. Size your group up. Sometimes you simply don't have a choice: if you want to take a tour, you'll wind up being with a lot of people. But, even if you have to pay a bit more, touring with a smaller group is usually more relaxing and enjoyable. Small groups are also more conducive to informal chatting and the chance to meet new people.
5. For longer tours, meet your guide beforehand (if possible). Call it a mini-job interview, if you like. Just chatting with your guide for a few minutes will give you a better sense of his or her knowledge of the area or subject, fluency in English, openness to answering questions, and experience leading tour groups.
6. If you're ecologically minded, pick an eco-friendly tour. When checking out the tour operator, look to see if there's any language on the company's environmental policies and practices. Find out, too, if the company donates a portion of its profits to local environmental causes. If it's willing to tout its concern for the environment, it's likely to be a good eco-citizen.
For more information about tourist guide organizations in general, a good site to check out is the World Federation of Tourist Guide Associations (WFTGA), an industry group headquartered in Vienna with offices throughout the world.
If you've taken tours internationally and have an additional tip or 2 you'd like to add to this discussion, we'd love to hear from you. Just post a comment at the end of this blog…and enlighten us!