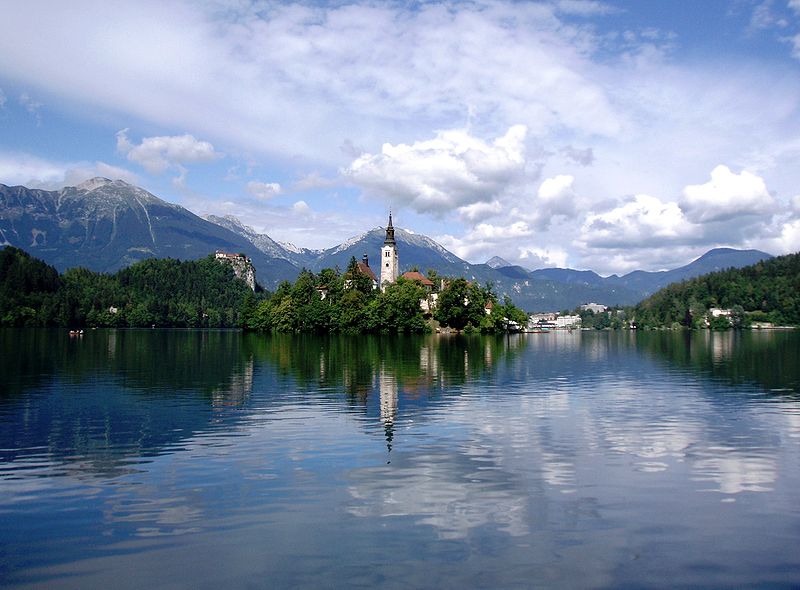 For most people, the 40s can be both a very challenging and satisfying time. Many are entering their peak earning years at work and raising teen-agers simultaneously. Many also have the financial resources to take the kinds of trips they only dreamed about in their 20s and 30s and even, maybe, to splurge a little (or a lot) on luxurious experiences.
So, what are some exciting destinations for people in their 40s to consider? For this age group, we've divided trips into 2 categories: trips to take before the kids go off to college and trips for couples only.
First, here are some ideas for families with teens and tweens:
Stingray City, Grand Cayman Island. If you're in the Cayman Islands, or anywhere near them, be sure to book a charter boat to Stingray City. This is a shallow sandbar just off the Grand Cayman Island, where you can snorkel alongside the stingrays, stroke their skin, and, if you like, feed them. One of the world's great snorkeling and scuba diving destinations, Grand Cayman is also known for Seven Mile Beach, where many of the islands most popular hotels and resorts are located. Seven Mile has also been named one of the "Ultimate Beaches" by Caribbean Life and Travel.
Rock & Roll Hall of Fame, Cleveland, Ohio. If you and your teens are visiting the upper Midwest, this is a "must-see" destination. Built by famed architect I. M. Pei and nestled on the shores of Lake Erie, the museum is loaded with fascinating interactive exhibits, fun memorabilia from a Michael Jackson sequined glove to a Lady Gaga dress, to classic concert film and video footage. If you or your teens also have a love for football, you might want to check out the Pro Football Hall of Fame in Canton, less than an hour away.
Galapagos Islands, Ecuador. If any place on our planet truly exemplifies "unique," it's this group of islands that are home to rare animal, bird, and reptile species found nowhere else on earth. Because there are no natural predators here, the animals have no fear of humans. So you and your teens or tweens can get very close to them. It's a once-in-a-lifetime experience you and your kids will always remember. Since tourism is closely regulated, the best way to see the islands and its distinctive inhabitants is on an organized boat tour led by guide-naturalists. Eco-tours around the islands typically range from 3 to 7 days.
Yellowstone and Grand Teton National Parks, Wyoming. Only about an hour and a half apart, these 2 U.S. national parks make up a classic American family vacation. Yellowstone, the world's very first national park, offers a variety of stunning sights from dramatic Yellowstone Falls and Canyon to a wonderland of geothermal features such as geysers and pools of hot bubbling mud. The Tetons are a spectacular section of the Rockies that offers excellent hiking, backpacking, and horseback riding opportunities. It's also fun to view the peaks as your rafting your way down the Snake River.
Curacao. Located in the Southern Caribbean, Curacao offers a variety of activities for teens and tweens as well as adults, making it a very popular family destination. One fascinating attraction is the local Sea Aquarium, which provides a dolphin encounter experience. Teens can also participate in a range of water sports on the beach such as such as diving, sailing, windsurfing, kayaking, snorkeling, water-skiing, pool basketball and volleyball and hobie cat rides. If your teens are reluctant to join in, friendly, very competent instructors are on hand to give them tips and encouragement.
Second, here are a few couples getaway ideas:
Slovenia. This small country—part of the old Yugoslavia—is one of Europe's best-kept travel secrets, a beautiful and diverse land that offers a variety of excellent tourism experiences for couples in the mood for romance, adventure, or both. Among the highlights are the Julian Alps in the northwestern corner of Slovenia, which includes picturesque Lake Bled and the Soca Valley; the area around the town of Maribor, known for its fine wines; and the superb spas in the northeastern part of the country. Other popular tourist opportunities range from exploring Slovenia's dramatic caves to gambling in its many casinos.
U.S. Virgin Islands. Often called "America's Caribbean Paradise," the 3 islands of St. Thomas, St. John, and St. Croix offer everything from the chance to see moko jumbies dance at a carnival parade, experience undisturbed nature of Virgin Islands National Park, indulge yourself at luxurious hotels and restaurants, or simply relax on pristine white sand beaches. In addition, Americans get 2 benefits many other exotic islands don't offer—reliable cell phone reception and the convenience of paying for everything in U.S. dollars.
Phuket, Thailand. While Thailand's vibrant capital, Bangkok, has become the world's most popular city for international travelers, another Thai tourist hub, Phuket, remains a beautiful and exotic getaway both for romance and relaxation. Known for everything from its local elephant population to its fine resorts and seafood restaurants, this city offers a plethora of other pleasures as well—from enjoying spectacular sunsets from the southernmost part of the island at Trom Thep Cape to swimming and snorkeling among the coral reefs at wide Kata Beach. The city also has an array of intriguing offerings from a zoo to a seashell museum.
Lanai, Hawaii. In recent years, Lanai has morphed into Hawaii's most exclusive island and a great getaway for couples who would like to pamper themselves in world-class hotels far from the maddening crowds nearby Maui or Honolulu. You can experience a great deal here—eerie, otherworldly rock formations; breathtaking underwater reefs; and gorgeous, remote beaches. A couple of sightseeing recommendations are Shipwreck Beach and the Munro Trail.
Kyoto, Japan. The capital of Japan for more than a millennium, it is said that Kyoto—with its wide array of Buddhist temples, sumptuous palaces, and picturesque gardens—can be mind-boggling for someone unprepared for the enormity of the experience. Yet, with the right planning you can get a good feel for this unique city in just a few days. Yahoo! Travel recommends going to the Higashiyama District, "where the walk north from famous Kiyomizu-dera to Ginkaku-ji takes in a whole raft of fascinating temples, gardens and museums." Also recommended are the wonderful Zen gardens of Daitoku-ji and Ryōan-ji and the Golden Pavilion, Kinkaku-ji.
So, there are our recommendations for 10 trips to take in your 40s. If you would like to add any suggestions of your own to our list, be our guest. Just post a comment mentioning a place you think would be especially fitting for people in their 40s and why you think so.
Also, if you are considering a trip to any of these or other destinations—particularly international ones—we also encourage you to consider getting the travel insurance plan that's right for you. For more information, check this out.