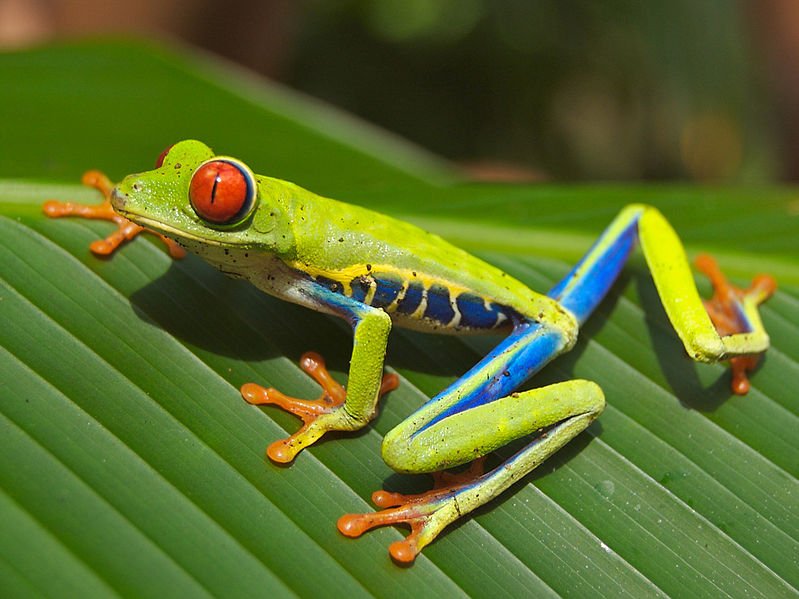 Recently, BuzzFeed posted a bright, breezy 2-minute video called 10 Trips You NEED to Take in Your 20s. The variety of experiences proposed was fascinating—everything from trekking the Himalayas to spending a week in Paris. But, equally fascinating were the comments posted from some of the 1.6+ million people who've seen the video on You Tube. "C'mon," most of them said in 1 way or another, "How many 20 somethings—buried in student loan debt and working for slave wages—can afford a trek through the Himalayas or a week in Paris? Let's get real here."
With tongue in cheek, Funny or Die responded with a video titled 10 Trips You'll Actually Take in Your 20s. It's very humorous, especially if you like the dark side of things. The experiences listed here range from travelling to a relative's funeral only to find out that all your cousins are racists to getting lost in the Middle East with friends who've enlisted in the military because they couldn't get jobs anywhere else.
As a third option, we thought we'd offer a happy medium between BuzzFeed's rosiness and Funny or Die's cynicism — 10 trips to take in your 20s that actually are affordable and fun. Here are some of our thoughts:
Europe. Yes, you'll probably have to put off the stay in the 5-star Paris hotel for a return trip in your 40s, but—with a Eurail Pass, a willingness to sleep on night trains, and a good list of youth hostels in less expensive countries from Slovakia to Spain—you can do this. If you want to see Paris, go between November and March. It can be cold walking the streets, but you will get great deals on flights and hotels.
Alaska. You definitely don't need to take a fancy cruise to enjoy this amazing state. During the summer, fly to Anchorage, take the train to any number of wonderful wilderness areas from Kenai Fjords to Denali National Park, and camp.
Road Trip to Wherever, USA. You probably have friends from college who now live in different parts of the country. If they're open to you sofa surfing and paying for your own food, then go for it. During your stay you can see some of the interesting local sights…while you also catch up with your friends.
Major Rock Concert Happening. Burning Man or Black Rock are the most famous examples. But these have also inspired many other destination events such as the IgNight Fire Flow Celebration in April in Joshua Tree, CA; Burning Flipside in May in Austin, TX; Outside Lands in San Francisco in August, Wasteland Weekend in September in California City, CA; and several more.
Cruises for Singles in Their 20s. Budget cruise lines such as Carnival host lots of different cruises for singles and young families who are trying to stretch their travel dollars. They are casual in tone and offer lots of activities such as on-board rock climbing walls and singles social events.
Costa Rica Eco-Tourism. Experience everything from active volcanoes to geysers, to waterfalls, to exotic birds, to jungle walks for much less than you might assume. Some 8-day trips start at about $1700 (airfare included). That works out to a bit more than $200 day.
Try Voluntourism.  Go spend some time immersed in local culture, and help out the local community. There are opportunities in South America, Asia, Africa, and Central America.  One of the best groups that organizes these trips is Cross-Cultural Solutions.
Vancouver, B.C. It's not expensive to get there, and, once you've arrived, you'll find that the cost of living is really low. Hotels charge as little as $9 a night, you can travel all about the city on foot, and you can eat excellent international food at very reasonable rates. If you like skiing during the winter, you can also take advantage of nearby runs such as Whistler Mountain.
Tegucigalpa, Honduras. If you don't mind traveling further, an adventurous destination is the Honduran capital city. Hotel rates start at $13 a night, cabs typically cost less than $1, and the nightlife is both plentiful and very cheap.
Off-Season Anything. One constant throughout this very diverse world is lower off-season rates. Costs for everything from African safaris to stays in tropical resorts plunge drastically during these times. And so does the number of visitors, which can make for a much less crowded, much more pleasant time.
It might not be necessary to purchase travel insurance for some of these trips, especially domestic ones. But, more people in their 20s and 30s are finding it to be an extremely valuable investment when traveling outside the country, where their regular health care coverage is not honored and for other reasons as well. Recently, a couple in their 20s wrote us, saying how happy they were that they had bought travel insurance before heading to Antigua for their honeymoon. Here's their story.
BTW, when considering travel insurance, we also suggest that you weigh your options. Depending on where you buy, you can save dramatically, sometimes as much as 40% or more over similar plans.
•
Are there travel ideas for people in their 20s you'd like to add to our list? If you have some, we'd love to hear from you. Just post a comment and share your thoughts.