What Travel Arrangements Should I Insure?
While there are many costs associated with travel, not all travel arrangements need to be insured.   Travel Arrangements can be made for the following: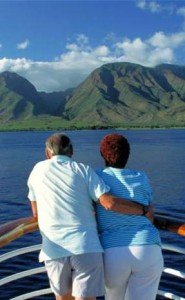 Air Arrangements – prepaid airfare
Land Arrangements – prepaid costs for tours, hotels, etc or for ground transportation such as trains, rental cars etc.
Cruise Arrangements – prepaid costs for river or ocean cruises
Of course, most trips involve a combination of Air, land or cruise arrangements, and it is important to know which should be insured.
Fully refundable arrangements (i.e. without any penalties or restrictions) need not be insured. For example, many first class airline tickets, and some business class tickets are fully refundable.  You should only buy travel insurance for prepaid and non-refundable travel arrangements. Non-cash transactions such as use of frequent traveler awards, early bird discounts etc, generally cannot be covered as these items have no cash value.
Important Tip! Generally, you should always insure the full cost of any prepaid, non-refundable travel arrangements, as there will be additional limitations and exclusions if you insure less than the full cost of your non-refundable travel arrangements.