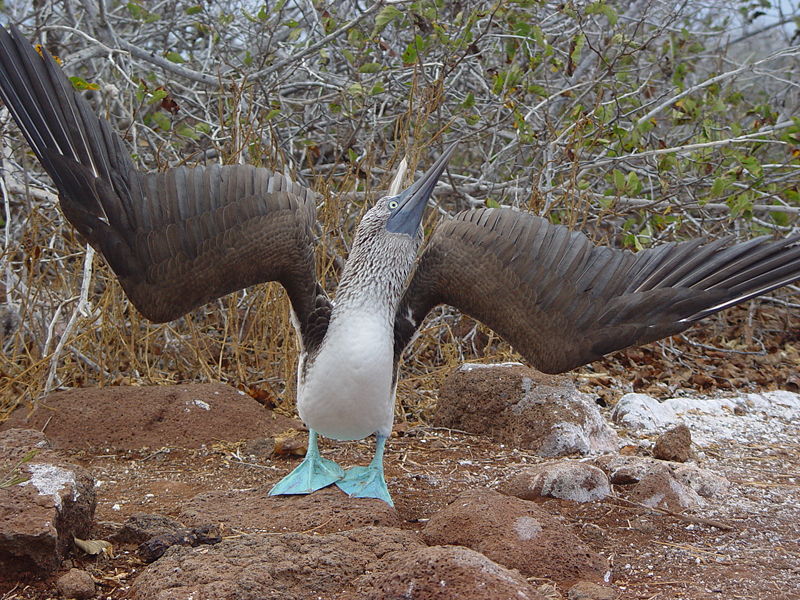 At TripInsurance.com, our claim is a savings of 40% or more on comparable travel insurance coverage. To most consumers, that seems very dramatic. To some, it sounds almost too good to be true. But sometimes, believe it or not, it's extremely conservative. Yes, that "or more" we talk about can amount to quite a bit.
One recent case in point involved a young Northern California couple who are planning a trip to Ecuador and then to Ecuador's famed wildlife sanctuary, the Galapagos Islands. When the wife, a lawyer in a Palo Alto law firm, booked a 10-day expedition cruise to the islands, she did what many people do: she clicked the button to include travel insurance on the cruise company's website, and was a bit shocked at what the insurance would cost them to cover the trip. It was slightly more than $1000.
Her first reaction was "Yikes." But, the more she thought about it, maybe this wasn't all that unreasonable. After all, the cost of the cruise alone for her and her husband was more than $12,000. And the Galapagos Islands are a remote destination. If she or her husband had a serious medical issue while there, the cost of medical evacuation would be very high.
But, before she bought insurance, she thought she would check around.
That brought her to us. We chatted with her, discussed her needs, and looked at various options the 5 insurers we work with offer. Soon, she found the policy that was ideal for her and her husband. Not only was the coverage better than what the cruise company offered, but it also had two additional features she liked. One is that, if they had to cancel for a covered reason, they would get a full refund rather than just a credit on a future cruise that the company may offer. The other is a feature she hadn't considered before: coverage if her firm cancelled her pre-approved vacation—something that could very easily happen.
Once we settled on her needs, she bought a policy for a cost she wasn't expecting at all—$320. In this case, our promise of a savings of "40% or more" amounted to a savings of nearly 70% over what the cruise company would have charged.
So, the lesson when you're shopping for travel insurance is always to shop around. Yes, it's easier just to click the button on the cruise company, airline, or travel agent's site. But taking a few moments to check out your online options can often make an enormous difference. In this case, it saved the couple approximately $700 and gave them better coverage. And that, as they say in baseball, is like winning both ends of a doubleheader.
If you would like to learn more about how comparison shopping really does make a difference when purchasing travel insurance, feel free to call us at 1-877-219-8169 or email us at support@tripinsurance.com. We're always happy to help people better understand their travel insurance options so they can get the most for their money and feel confident that the coverage they have is right for them. In fact, we'll be happy to help you out even if you've already bought from someone else.