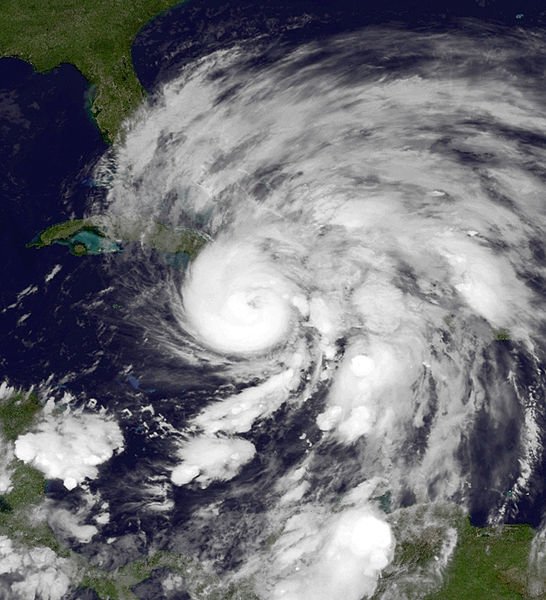 Caribbean beach vacations and cruises are popular summer vacation destinations.  The problem is that hurricane season runs from June to November.  While forecasters with The Weather Channel predict a below-average hurricane season, you still run the risk of having your Caribbean beach vacation or cruise affected, delayed or even cancelled. Even though it is unlikely, it only takes one hurricane to ruin your vacation.  Here are a few steps you can follow before and during your vacation to lessen the potential impact of a hurricane.
Follow the Boy Scout motto and "be prepared."  Before you take any trip abroad, sign up for the State Department Smart Traveler Enrollment Program (STEP).  This free program helps the US consulate know that US citizens are in the area and how to get in touch with you.  By being connected, the US government will be better able to assist you in case of an emergency. But you should also know what is happening in every area you will be visiting.  TripInsurance.com provides free e-Travel Alerts with every trip we insure, and you can also sign up for this service even if you haven't bought insurance from us.  The alerts keep you posted on any late breaking news that could affect your travels.  Be prepared during your trip – try to keep your cell phone charged in case of a power outage.  Make sure you have some cash in the event ATMs are unavailable.
Consider a cruise instead of visiting a single resort.  A cruise ship can alter its course to avoid a storm.  If your vacation is on an island that is expecting or experiences a hurricane, you have no options to move. Cruise ships can generally "outrun" a hurricane, although you may experience a bit of rough seas.  Cruise ships can also alter their courses to avoid a storm. Keep in mind that if your ship has to alter its course, you need to keep an open mind. Your Caribbean cruise can become a Bahamas, Florida or even a Canada cruise.
If you want to have an island vacation, select a location that is less likely to be affected by a hurricane.  While no Caribbean island can ever be totally safe from hurricanes, some islands have significantly smaller chances of being affected.  To lower your risk of having a hurricane ruin your trip, consider visiting one of the ABC islands – Aruba, Bonaire, or Curacao. It is unlikely that a hurricane would affect these southern islands.  The region around the Bahamas generally experiences the worst of hurricane season.
Keep in mind that even an "indirect hit" can impact your vacation.  Just because the eye of a hurricane doesn't hit an island, doesn't mean it won't be affected. Rain, high winds and even flooding can occur in areas along the storm's outer edges. The National Hurricane Center tracks storms so you can determine if the island you plan to visit will be affected.
Following the theme of being prepared, he most important thing to do if you are traveling during hurricane season is to purchase travel insurance.  Be sure to check the fine print in your policy to ensure you are properly covered in case of trip cancellation or interruption.  Not all plans provide the same coverage in case of a hurricane.  If you have questions, ask before you buy.  Then take that Caribbean vacation and enjoy yourself.