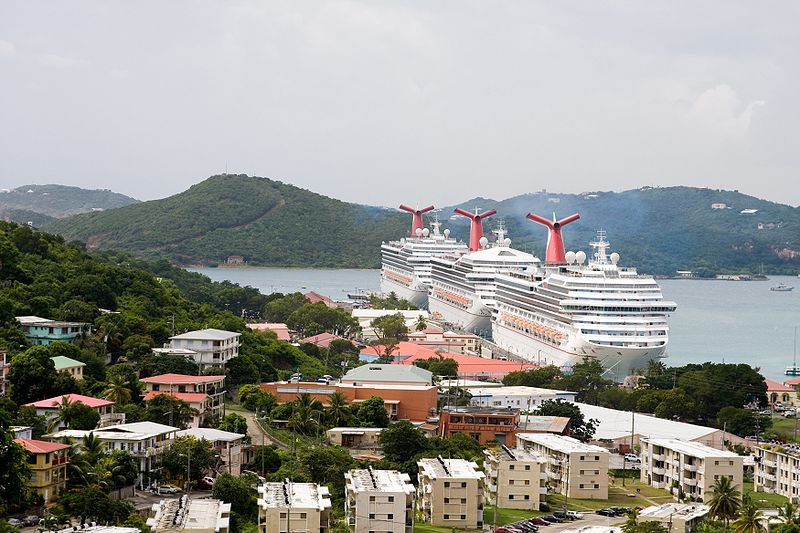 As with other kinds of traveling, packing smart for your cruise can help a lot in minimizing the travel snags and other frustrations that can easily seep into a trip. So, what are some ideas for the kind of smart packing that enhances your chances of smooth sailing once your cruise heads out to sea?
Here are 6 tips that veteran cruisers have shared with us:
Consider having your laundry done on board. Not all cruises offer laundry services, but, if yours does, take advantage of it. Usually, it's just a matter of making arrangements with the proper attendants. And, if you're on a long cruse (say, a week or more), this will make an enormous difference in the amount of luggage you'll need to take aboard with you.
Research the dress codes. Cruise lines vary widely here. Some such as Crystal Cruises are quite formal, while others such as Carnival and Royal Caribbean have more relaxed codes. So, it's important to know what's considered normal attire on the specific cruise you're taking. You don't want to be over- or under-dressed! One great way to save luggage space is to rent a tux for the formal nights of the cruise. Men's Suits and tuxes generally take a lot more room to pack than formal wear for a woman. Most cruise lines that have formal nights will let you send in your measurements, and they will have formal wear hanging in your room when you check in. For more detail on cruise line dress codes, check out this article from Cruise Critic.
Dress for your destination. A good question to ask before packing is what clothes will you need for the places you will be stopping at and staying at as well as on your cruise. In many parts of the world—such as Hawaii, the Caribbean, the Mexican Riviera, and French Polynesia—the attire at resorts is usually quite casual. In contrast, if you are taking a Mediterranean cruise, you may have to spiff it up a bit.
Save some room in your suitcase. This is especially important for some destinations where you just can't resist purchasing souvenirs. In case you do indulge yourself a bit more than you planned, a good strategy is to pack a light (and empty) duffle bag with you. That way, you can turn that into a storage bag for items you buy on your trip and take the full duffle bag back with you as an extra item of luggage.
Pack your "life essentials." Because we can buy many of the items on board, we often don't pack such "life essentials" as over-the-counter medications, alarm clocks, sunscreen, and earplugs (for a good night's sleep). But, while you can buy them on board, you usually have to pay exorbitant prices for them. So, with a little more thought beforehand, you can save quite a bit.
Keep all your important travel documents with you, not in your suitcases. No one wants this to happen, of course, but cruisers and their bags are sometimes parted. So, keep your passport, travel insurance certificate, and all other important travel documents on your person whenever you are out of your cabin (except, of course, when you are using the ship's gym or pool).
If you're a veteran cruiser, you probably have some brilliant smart packing tips of your own. If you are—and you'd like to share some of your ideas—we'd love to hear from you. Just write a comment sharing a tip that's made your cruise easier and more relaxing.