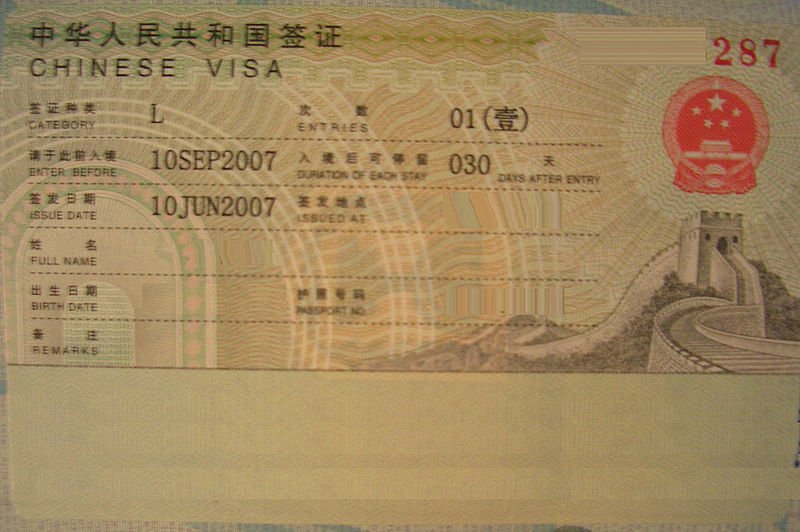 People traveling overseas often obsess about getting or renewing their U.S. passports. But sometimes they don't look into another essential component to international travel early enough in the travel preparation process. This is, of course, the visa, or the official document a foreign country issues giving the traveler permission to enter that country for a period of time. Not starting early can present no problems at all or it can present problems a-plenty. So, it's best to know what's required for where you are going and what kind of travel you are pursuing.
To help in this process, here are a few recommendations:
Start the application process well in advance. Depending on the country you visit, processing time can take anywhere from a few days to a few months. While some countries offer "express" services that process your application in a day or so, these services can come with a major increase in cost.
Find out the visa requirements for each country you plan to visit. Visa requirements vary dramatically from country to country. In the EU, for example, visitors from the U.S. and more than 35 other countries don't need a visa at all, providing that their stay is for less than 90 days. But other countries, such as Russia, not only require visas but also require applicants to go through a fairly rigorous application process that even require letters of support. Some countries also issue specific kinds of visas depending on the kind of visitor (tourist, student, journalist, business person, religious pilgrim, etc.) a traveler is. The length of stays granted in visas, cost to secure visas, and other facets can vary widely as well. A couple of good places to check out Visa requirements are eTravel Advisories, which is associated with eTravel Alerts, a service that comes free with all www.tripinsurance.com policies, and the U.S. State Department's Bureau of Consular Affairs.
You can apply for a visa online, through the mail, or by going directly to the embassy of the country you plan to visit. Obviously, online is becoming an increasingly popular method. Just download the appropriate forms and be sure to fill them out completely. They will include basic questions about your name, date of birth, profession, passport number, intended dates of travel, and other subjects). They may also ask for a contact address within your destination country. Often, the address of your first night's accommodation will be enough.
Don't be tempted to wait until your arrival into the country to apply for your visa. In some countries, you can apply for a visa when you arrive. Yes, you can actually fill out the paperwork at the airport or the land border-crossing checkpoint. But, we usually don't advise this. First, you have to be absolutely sure this is permissible. And second, you have to be absolutely sure you have ALL the necessary back-up (such as the required fee in the appropriate currency, passport photos, etc.) with you. Many times, applying for a visa this way is simply not worth the hassle.
If you hate paperwork, you might look into a commercial travel visa company. For a fee, it will handle the paperwork for you and help you through the process. You can find several online. Just don't confuse one of these companies with the credit card issuer!
Again, it's always best to find out as much as you can about this process well in advance of your trip. And again, checking out eTravel Advisories and/or the U.S. State Department's Bureau of Consular Affairs is a great way to begin the process.