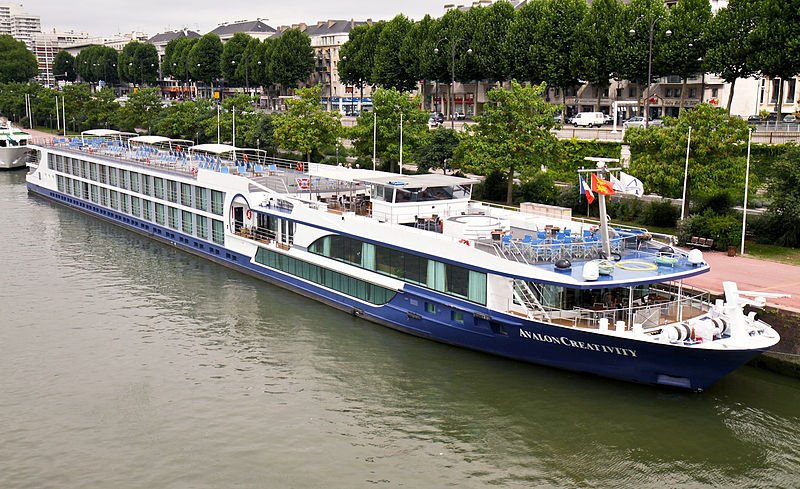 What's in store in the travel world during 2014? Well, Wendy Perrin, a writer for Conde Nast Traveler, recently offered—fittingly enough—14 travel predictions for the coming year. They're not just based on her crystal ball, either, but a variety of sources from the American Express Business Travel Forecast to informed opinions for various travel insiders. And, whether you agree or disagree with her thoughts about the shape of things to come, they're interesting to consider.
What's ahead in 2014? Here we go…
Domestic airfares will decline. This has to do with fare wars and corporations continuing to tighten their travel allotments.
Flight fares to Europe will still be about the same. Unfortunately, a positive trend in the U.S. won't translate on the other side of "the pond." But, on a more positive note, less expensive European countries to fly to will be Germany, Ireland, and Spain.
More travel will be food oriented. An ongoing trend toward appreciating and wanting to sample firsthand authentic regional food will become more pronounced next year. More travelers, for example, are even signing up to take local cooking classes
South America will be the "it" continent. There is much to lure travelers here these days. Brazil will be hosting the World Cup in 2014. Peru is developing quite a reputation as a gastronomic capital. Ecuador offers many diverse attractions at very affordable prices. And there are all those natural wonders from Patagonia to Iguazu Falls.
River cruising in Europe will become much more popular. With 15 new ships launched in 2013 and 25 additional ships slated for launch in 2014, the time is now to see Europe in this very different, very intriguing way.
More families will visit Africa. Safaris have become very family friendly, and this trend is expected to continue in 2014. One place that offers many interesting packages is Kenya. Another safari operator we like is Zikomo Safari Camp, which adjoins South Luangwa National Park in Zambia.
More travelers will stay in homes instead of hotels. House swapping and home exchange are the main buzzwords here. But, no matter what you call it, its popularity is growing. Some sites to check out, if you're interested, are LOVEHOMESWAP and Home Exchange, both of which now offer a selection of about 45,000 homes in about 150 different countries. Another option you might look at is Exchange Away, which offers homes on every continent, except of course Antarctica. For more information, here's a recent article.
More hotels will offer services to help you when you're at home. In an effort to add value and strengthen ongoing client relationships, more hotels will offer expert services to assist people at home. One recently launched example is the Four Seasons "Sommelier on Call" program to help people with their wine selections.
Hotels will become more "Instagram-friendly." With travelers "instagramming" so many of their experiences these days, hotels are also sprucing up their look so guests will be inspired to share their visual experiences and that those receiving the Instagrams will be sufficiently impressed. Looks aren't everything, of course, but, in this case, they are becoming much more important.
More hotels will offer business travelers office space (including spas and bars). As hip high-tech and other companies redefine their workspaces to accommodate their younger workers, hotels are following suit, turning conference rooms and other traditional resources into "cool" workspaces and renting them for "micro-stays" of a little as a few hours.
Free Wi-Fi will become even more pervasive. It's not just for "computer bars" any more. It will be available virtually everywhere from hotels to cruise ships.
Flyers will have more "comfort options." The range from "pay-as-you-go" club lounges in U.S. airports to programs that allow ordinary passengers to bid for upgrades to first class. But, whatever the perk, the bottom line will be more chances to improve your flying experience.
People will take greater advantage of layovers. With nonstop flights, especially to international destinations, becoming more difficult to book, more people will turn the "negative" of a layover into an asset. Specifically, they'll schedule their layovers in places they'd love to visit, too; make local sightseeing, restaurant, and other plans; and have a great stay for a couple of days before they head on to their main destination.
More people will make up trip and sightseeing itineraries using visual building blocks. Trip planning is becoming a more visual experience as more online tools such as Peek and Mygola let you drag or click on photos to help "assemble" your activities for an afternoon…or an entire week.
In addition to these 14 travel trends that Wendy Perrin offered, we'd like to add 4 of our own:
More people will be "voluntouring." Short for volunteer tourism, this kind of travel—which focuses on helping people in other parts of the world—is fast growing in popularity among age groups ranging from college students to retirees. Expect this growth to remain robust in 2014 and beyond.
Theme cruises will become more plentiful. More people are finding special interest cruises that excellently fit their own tastes and passions. Here's a recent piece on theme cruises.
More people will be jazzing up their vacations. From Scandinavia to Indonesia, Jazz festivals are becoming more plentiful and popular. Check out this recent article on 6 international jazz festivals.
More people will purchase travel insurance. A decade ago only about 10% of Americans purchased travel insurance for overseas trips. Now, more than 30% do. As more consumers become aware of insurance deals on online comparison sites that offer better coverage and rates than travel operators and travel agents, expect this trend to continue upward. Here is a recent, related article: Travel Insurance Skeptics Who've Changed Their Tunes.
•
Wow! That's a lot of change for the coming year. But, as the saying goes: "When you're through changing, you're through." Already very dynamic, the travel world will become even more so in 2014. And, by most accounts, these changes will result in better, more varied experiences for travelers everywhere.