Part of why we travel is to put ourselves into new situations in new places as we also meet new people. But, while this usually makes for one of life's great experiences, it can sometimes put us at an enormous disadvantage with pickpockets and purse snatchers. And, when we're on vacation, the last things we need to lose are our money and other valuables.
So, how do smart travellers make sure that they don't lose valuables to pickpockets or purse snatchers?
One popular solution is a money belt. It can certainly protect your valuables, but it can also look incredibly bulky and awkward. As tourists, we stick out enough as it is. So, why draw even more attention to ourselves?
For this reason, I'm not a big fan of money belts. But I have to say that I've fallen in love with the TravelSmith Cashsafe Belt.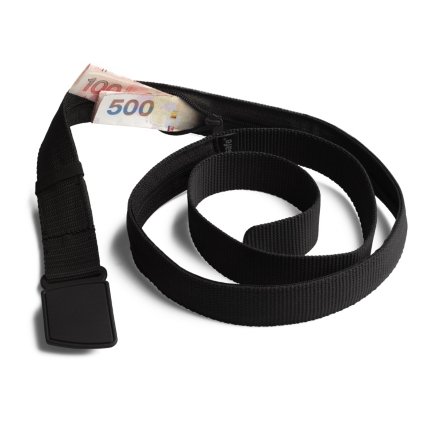 Touted as "Under-the-Radar Storage for Your Cash," it's a true money belt cleverly (and sleekly) designed so you can subtly "stash your cash" in a hidden pocket. In addition, it has a metal-free plastic buckle, which means you don't have to take it off when going through airport security. It's very cool—a great way keep your money safe and avoid becoming a target. And you'll also find that the price is right. For more information, check out the TravelSmith Cashsafe Belt.
Finally, if you want to learn more about strategies to protect yourself from petty theft while traveling, feel free to contact one of our licensed travel insurance professionals. Just call us at 1-877-219-8169 or email us at support@tripinsurance.com. You're under no obligation to buy insurance from us. We're just happy to help people better understand their various travel security options and travel more confidently…and calmly.