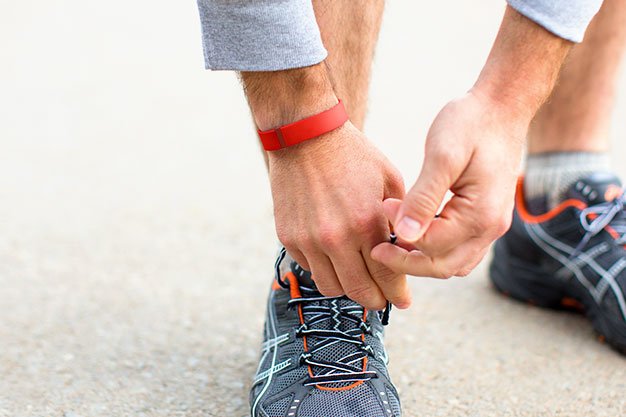 Staying healthy is often a matter of staying aware of how active we are, the kind of food and how much of it we eat, and the quality of sleep we get.
This is especially important while traveling when our regular life routines are disrupted and our bodies must contend with the consequences. We may not get enough exercise or sleep, or we may eat delicious but unhealthy foods or drink too much of that wonderful European or South American or Australian wine. Because we can get run down, we can also run a greater risk of getting sick. And, as we will all agree, a vacation is one of the worst times for this to happen.
That's why we highly recommend the Fitbit family of health awareness accessories for travel. By keeping you well informed about your body, your chances of staying healthy and energized throughout your travels are greatly increased. Call it a little extra travel health insurance.
Of the Fitbit products, one that greatly impressed us for travel is the new Flex™ wireless activity and sleep wristband. Slim, stylish, and available in multiple colors, you can—if you like—wear it both day and night. By day, it tells you how many steps you've taken, how far you've walked or jogged, and the number of calories you've burned off. By night, it tracks the quality of your sleep. And, it even wakes you in the morning—silently—so you don't disturb your partner. By keeping you better informed, we've found that it also motivates people to be more active, which usually means more energetic, too. For more information on the Fitbit Flex, click here.
Another member of the Fitbit family that we have a special fondness for is a mobile app to help you eat smarter while traveling. Wherever you are, input what you've eaten and your activity (using the app and Fitbit's website). You'll immediately learn how many calories you've consumed and burned off…and how many you have to go before you reach your daily goal. What's especially nice about this handy and valuable tool is that it's absolutely free.  To download this FREE app, just go to the Fitbit site and click "Eat Better."
•
 If you have any other questions about this or other travel-related health issues, don't hesitate to call our licensed representatives at 1-877-219-8169 or email us at support@tripinsurance.com. You're under no obligation to buy from us, and we'll be delighted to help even if you've already purchased your travel insurance from someone else. Our goal is to help you travel with confidence, and this includes the confidence in knowing that you are doing everything you can to stay in good health while away from home.