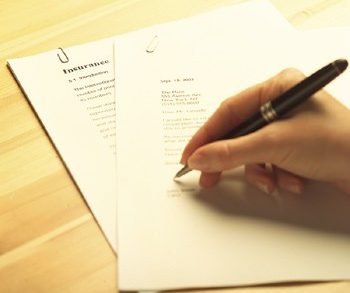 You're all packed and ready to go on your trip, and then someone gets sick and you can't go. Or, you're on your trip and someone gets sick and has to go to the doctor. Or. . . you miss your connection and have to stay overnight somewhere along the way. It's a good thing you have travel insurance.
You're already frustrated because you had to cancel your trip or you had a major snag that affects your vacation. Don't make things worse by not knowing what to do if you need to make a claim.
The first step is to read your policy to make sure you are covered. Every policy has limitations of coverage and you want to make sure you are making a valid claim. If in doubt, call 877-219-8169 and someone can assist you.
Collect the documentation you need to support your claim. If you have to cancel your trip, you need invoices, credit card statements and canceled checks indicating your payment for the trip. Depending on the reason you cancel, you may need a statement from a doctor, a letter from your boss, or other proof of need to cancel.
SAVE YOUR RECEIPTS!! For trip interruption, travel or baggage delay or medical expenses. You will need proof of what you paid.
If you have trip interruption, you need documentation supporting the reason your trip was interrupted – such as a death certificate or a signted physician statement and release of information form.
If you have to cancel your trip, hopefully you'll be able to reschedule or plan something even better for a later date. If you experience a bump in the travel road – be glad you have trip insurance and know that claims assistance is only a phone call away at 877-219-8169. If you need other assistance while traveling call 877-318-6898 in the US or Canada or 603-328-1908 outside the US and Canada.