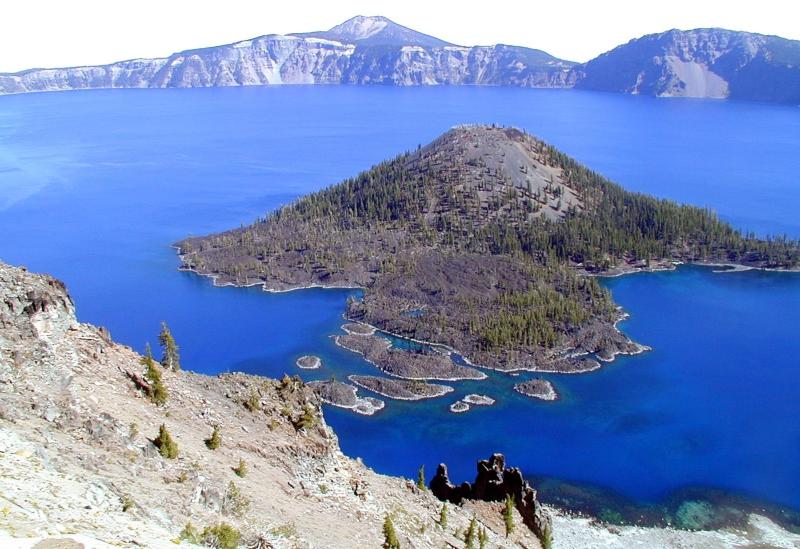 In 1965, CBS-TV produced a 1-hour documentary about the break-neck nature of many European tours. It was humorously—and aptly—titled, If It's Tuesday, This Must Be Belgium. The success of the documentary led to a highly successful 1969 film comedy of the same name. And, since then, people have used this phrase to describe a quandary many travelers—especially newbies—face: in their efforts to see as much as they can (often in a very short time), they experience many things in the most superficial (and sometimes most stressful) ways possible: 10 minutes in the Sistine Chapel before taking the bus tour of Rome, 2 hours at the British Museum before having high tea at Brown's Hotel, 5 minutes to snap a photo of Crater Lake before jumping back into the car and racing to catch a matinee at the nearby Oregon Shakespeare Festival, etc., etc. etc.
We say we like to travel for relaxation, but the reality is often anything but. Beyond relaxation, there's also the dimension of connecting more deeply with your destinations. You've made the effort (and often paid quite a bit of money) to go to places, see sights, interact with people, and take in activities outside your normal day-to-day experience. Often, however, in our efforts to stuff ourselves with experiences, we come back exhausted and sometimes disappointed that our vacations didn't give us the "emotional lift" we had hoped for.
So, what are some tips for connecting more deeply with our destinations—for increasing our chances of getting that "emotional lift" we all hope to find when we travel? Keeping in mind that this is a subject large enough for entire books, here are 6 thoughts you might want to consider:
Plan to Do More with Less. In this case, the meaning is "spend more time at fewer places." An effective way to narrow the sightseeing selection process is to do as much research as you can about your destination before you go. When you're in Sydney, Singapore, or Santiago, for example, which sights and experiences are the ones you most want to see? Make a list, refine it, and write notes about things you've read about that fascinate you the most. Then read more about these things. The more you know about certain sights and experiences, the more they will grow on you and the more fully you will embrace them.
Build "Open Spaces" into Your Travel Schedule. This gives you more flexibility to spend more time at certain places you really like or follow up on a great suggestion you just heard from a local.
Get Out of Your Car, RV, Bus, or Taxi. Many people figure that driving Trail Ridge Road is experiencing Rocky Mountain National Park. It is—but only in a very superficial way. When you find a beautiful spot in a city or town as well as a wilderness area, get out of your vehicle. If you can take a hike or walk, or if you would simply prefer to sit on a bench and soak in the sights, sounds, and smells of the setting, than absolutely go for it. Allow the place to make a deep impression on you.
Seek Out-of-the-Way Places. Often they are less crowded, and the people who are there are much more relaxed and friendly. In addition, much of the thrill of travel is in the discovery of the unusual and overlooked.
Don't Look at Your Email or Use Social Networks. If at all possible, leave your "real" life behind. Simply put, pouring through emails, posting photos on Facebook, or tweeting about your snorkeling adventure in Belize distract from your actual vacation experience. There will be time to post photos and vacation blogs once you get back.
Consider Solo Travel. Many people assume that this can be a lonely experience. But the number of people traveling on their own is rising, and one reason why is that it provides a very different—and often more fulfilling—travel experience for certain people. When you travel with family or close friends, the focus is usually on them. When you travel solo, however, you're more likely to strike up conversations with other travelers or locals and be more focused on the places you are seeing and experiences you are having. It's a more "outward-looking" kind of experience that's not for everyone but extremely satisfying for some. Also, when traveling solo, it's wise to be mindful of several important safety issues.
Are there strategies you've found that help you enjoy a vacation more by helping you experience the sights, sounds, smells, and tastes of a place more fully and deeply? If so, we would like to hear from you. Just post a comment to this blog, and tell us what makes you a happier traveler.