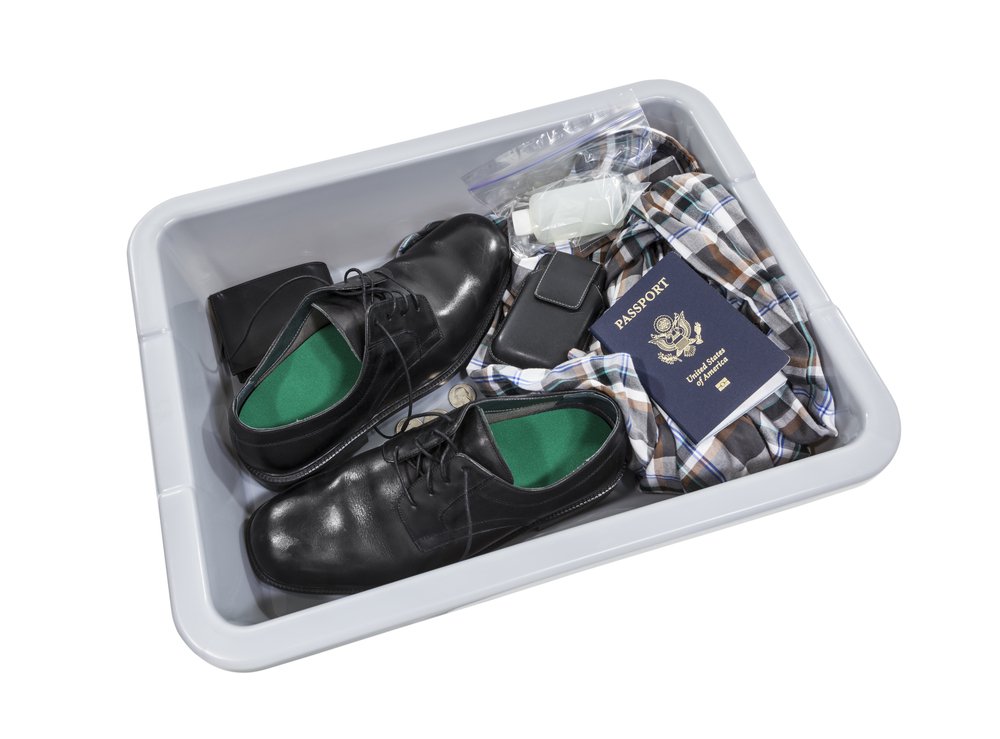 I don't know which is worse – waiting in line to go through security at the airport or trying to get off the plane when you're in the last row. When you're in the back of the plane, there isn't much you can do to speed things up. However, there are a few things you can do to make your journey through security both simpler and quicker.
Pack neatly. You'll have to take laptops and your quart sized clear bag out of your carryon – Make sure they're easy to get out of your luggage. Don't wrap gifts – TSA may need to unwrap it at the check through.
 Wear the right thing. Slip on shoes are simpler to take off when going through security. Consider taking your belt off before you get in in. Put your coat in your luggage. Be prepared to empty your pockets, take off your watch and possibly remove jewelry and body piercings.
 Know what you can carry on board.  Check out TSA When I Fly, Can I Bring My…   ? to determine what is acceptable to take on the plan. Then, don't forget to take that prohibited item (e.g. hand sanitizer) out of your briefcase, purse, or pockets. Don't forget to take a small army knife off of a keychain.
Follow the 3-1-1 rule for carry-ons. One clear quart sized bag per person with containers of 3.4 ounces or less. If you need more room, either check a bag or get someone in your traveling group to put it in their bag.
 Have government issued ID and boarding pass in hand. You know you have to show it to security. Don't make people wait while you look for these items in your bag.
Consider applying to TSA Pre✓®. For an $85 processing fee, successful applicants can go through a special screening line. Shoes, belts and coats stay on, and you don't have to take your laptop out of your carryon. Be aware that not airports offer this service. If you are a frequent flyer at certain airports, you may want to check availability before applying.
Be nice. TSA employees are just doing their jobs – it isn't their mission in life to make yours more difficult. Remember a smile can go a long way.