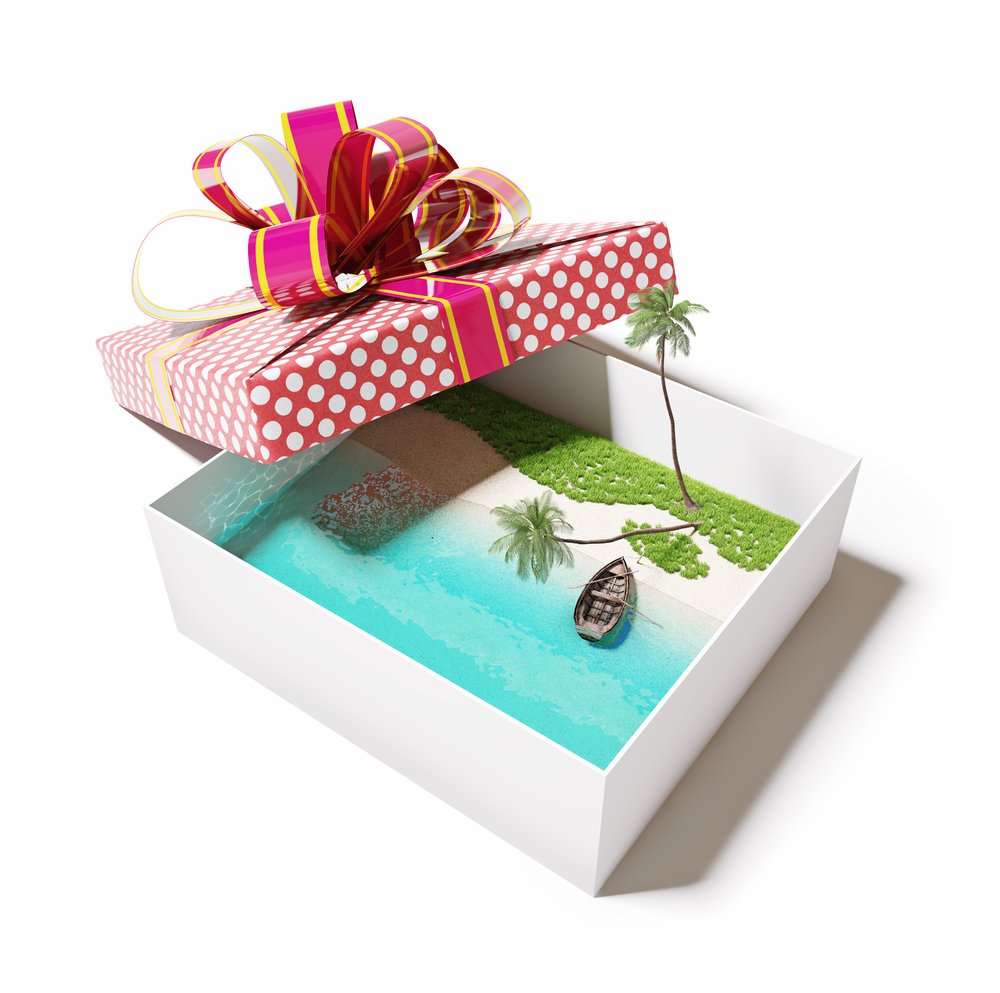 Are you looking for a gift idea for family or friends.  Give them the gift of travel.   Sending them on a vacation is a fantastic gift they will remember for years.   They look forward to traveling for months before they take the trip.  Then they enjoy their vacation, and then enjoy the memories the vacation for years to come.
Or – you can take them with you on a vacation you can enjoy with them.   This is particularly a nice gift for grandchildren.  You get to spend great quality time with them, and they get great travel memories with you to cherish.
What's the best way to give the gift of travel?   Pick a place like Hawaii, Israel, Mexico, New Zealand … any destination that you think they would enjoy, and pull together a trip.   Use AirBNB to find a great vacation place to rent.   You could also transfer mileage to their account and let them pick where they want to go.  The risk in taking this approach is that they get the miles but never take the trip.    There are some great locations like Sandals that have all inclusive vacation packages.  These work well because the gift recipient will have nothing to pay for the vacation.  Many times these all inclusive packages can be purchased using AMEX or Capital One mileage.
The trip doesn't have to be expensive to be a welcome treat.  You could give them a weekend in Portland.  Virgin American often has great travel deals to Portland, and the downtown hotels are not too expensive.  The beer, hiking, shopping, and food is fantastic.
Are your children or grandchildren living in a remote city?  Give them the tickets to come see you.  Make it an event, and pick a date for a party or family reunion and have them come spend a long weekend with you.   This is so much better than an Amazon certificate.   Perhaps you don't get along with your kids, but love to see your grandchildren.  This is a great way to get that opportunity to spend time with them through a gift of travel.
We loved taking our kids to Disneyland for a weekend, and gave them this as a gift one year.   We put all kinds of Disney pictures in a wrapped box that they opened.  We even stayed at the Disneyland Hotel as a special treat.
You can also make sure they travel with peace of mind by giving them the travel insurance coverage as well.  You can purchase travel insurance on TripInsurance.com for family or friends.   Just remember that if a claim is filed, the travelers get paid from the insurance company, not you.  So you may have to collect from your covered family members if you are the one that is losing the deposit if they can't go on the vacation.
There are hundreds of ways that you can give the gift of travel, and for any budget or gift amount, and for any point of time in the next year.  That upcoming graduation, anniversary or even a future birthday deserves some time away to build memories they will never forget.