I saw an article last weekend by noted travel columnist Ed Perkins where he tells the story of an Arkansas couple who lost the cost of their $8,000 Alaskan cruise because they missed their initial flight to the cruise. He implies this should have been covered by trip insurance. As Perkins notes, this couple went the extra mile of buying "travel insurance that was 'more comprehensive' than the cruise line's regular policy," but circumstances were such that no one in chain of travel connections could take responsibility for their missing their flight, or the inability to rejoin their cruise.
Was this a failure on the part of the travel insurer or the insured?  I take exception with Perkins statement, "although none of the several contributing problems was my readers' fault, the net result is that they missed an expensive Alaskan cruise." While the circumstances were unfortunate, I think the couple has to take some personal responsibility for missing their cruise. Let's break this down.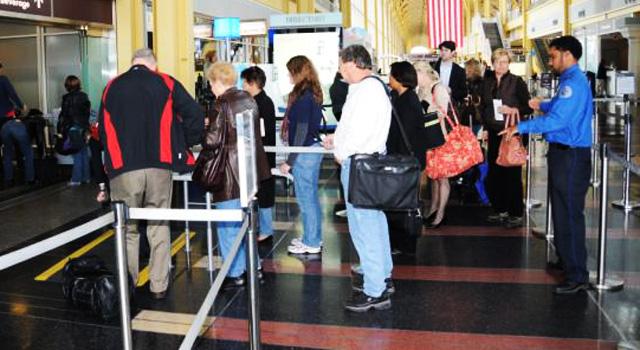 Travel insurance, like any insurance, is designed to protect you from unexpected problems and delays, such as bad weather, equipment failure, sudden illness and other eventualities beyond your control. The fact this couple missed their flight due to delays at the ticket desk checking their bags and by a delay in security by TSA may or may not be attributable to their own carelessness. They did arrive 90 minutes before flight time, and they have some responsibility in being more proactive with the ticket agent, the TSA, and the gate personnel who would not let them on the flight 10 minutes before departure. In my experience, if you courteously explain that you will jeopardize an expensive trip if you miss this flight, people will try to accommodate you. The fact they missed their flight was clearly preventable, and the travel insurance policy states that since they were at the airport and the flight was not delayed, they are not covered. If they were at the terminal and delayed by an accident of something unexpected, that would be different, but at each step the delays could be anticipated.
What would I have done differently?  I print my boarding passes at home.  If you are stuck in a line at the check-in desk in the terminal, send your wife or husband out to see if a skycap can help you.  One stays in line and the other takes they bags out to the curb.  Keep your cell phone handy… whichever can be helped first (probably at the curb) wins. Tip them generously and get them to check your bags and head to the gate.  Don't put up with a slow desk situation. Use curbside check-in. It is worth the few dollars a bag.  If you are running late, ask the counter agent to make a quick call out to the gate to tell them "they have a runner."  They will then hold the door a little longer. Next – if you are going to be late, beg people in the security line to let you go to the front of the line. Some will be nasty but I have found that most people are nice in that circumstance. Make sure you remove all metal, and put your belt and wallet in your carry-on bag when you go through the scanners.   Take out all the bottles from your bag so they don't have to scan you.  And then run!
It's also unfortunate they could not rejoin their cruise once it left Vancouver. Normally trip insurance will cover the cost of rejoining a cruise if you have had a travel delay.  In their case where this extra expense was not covered, but it is not the reason they couldn't rejoin the cruise. Under U.S. law (the Jones Act)  a foreign registered cruise ship cannot transport passengers between U.S. ports. This law was enacted in 1917 to protect U.S. shipping and cruise ships.  If their cruise ended in Steward Alaska, a U.S. port, they could not board the ship at a U.S. port.  Most Alaska cruises start in Vancouver Canada, and end in Alaska – a U.S. port. It's unfortunate that their cruise was not aboard a U.S. registered ship because then they would be allowed on board.
This opens up a broader question about passenger responsibility in boarding a cruise. My friends at Cruise Radio had a caller ask about missing a cruise because of Hurricane Isaac. The caller explained that his cruise had been diverted from Tampa because of the storm, but he was already headed to Tampa to meet the ship. Would his travel insurance help him rejoin the cruise? The answer is, yes.  A cruise ship is considered a common carrier, and most travel insurance covers you for a delay or problem with a common carrier.  In this case the cruise ship could not make it to Tampa and had to be diverted.  Most of the time, in cases like this, the cruise company will send a bus to transport the passengers, but the cost of additional flight, a rental car, or other transportation cost would be covered by the travel insurance company to join the cruise in a different port.
In all these cases, your best defense is to be conservative in making your travel arrangements. Try to arrive early. I recommend arriving the day before a cruise departs, to eliminate problems with delays or missed connections. And be sure to read the fine print in your cruise contract and your trip insurance plan so there is no confusion. Travel insurance can be invaluable when things go wrong, but they can't cover carelessness or lack of planning.