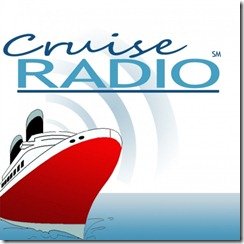 One topic that has received a lot of press play lately was the trouble the Carnival Triumph experienced because of a mechanical failure, leaving more than 4000 passengers without power and in sometimes pretty grim conditions for several days.  On February 15th, I was interviewed by Cruise Radio  www.cruiseradio.net about how travel insurance might help the passengers of this ill fated voyage and what impact it could have on future cruise travel.
Cruise Radio Feb 15th Interview with Dan Skilken
Carnival is both reimbursing the passengers for the cruise and giving them an additional $500 in compensation and credit toward a future cruise. Some reports have claimed that, in this case, travel insurance would not have helped. But, that's not entirely true. One real benefit of travel insurance—especially insurance purchased through a third-party rather than the cruise line—is that it can cover both the pre-cruise and post-cruise parts of your trip. Undoubtedly, many of those 4000 passengers missed flights, hotel bookings, and much more and, as a result, lost money. A related issue is the investment many people made in future Carnival cruises. The line has also cancelled more than a dozen upcoming cruises. The cruise line has refunded the money for these cruises and given them a discount on another cruise, eliminating any financial lose regarding the cruise itself.  The bigger issue is the flights and hotels these cruise passengers booked outside the cruise line for before an after the cruises.  Third party travel insurance will cover these losses too.
Other topics we covered were the top reasons to purchase travel insurance and what travel insurance covers and doesn't cover when a travel delay causes you to miss work.  I think you'll find the information helpful, and I hope you take a few moments to listen to the interview.
We would like to point out that the problems on the Carnival cruise are very rare occurrences.  We highly recommend taking a cruise – it is a great way to see the world and a very relaxing vacation.   We would however recommend that you be mindful of cruise safety.   The most common cruise problem is the loss of power on board.  I recommend you take two flashlights with you, one for your key ring, and a small penlight for your room.  Anyone that didn't have a room with a balcony, or portal, would have had no lighting in their room 24 hours a day.
If you have any additional travel insurance questions of your own, don't hesitate to call, leave a comment, or email us. We're always happy just to answer your questions!