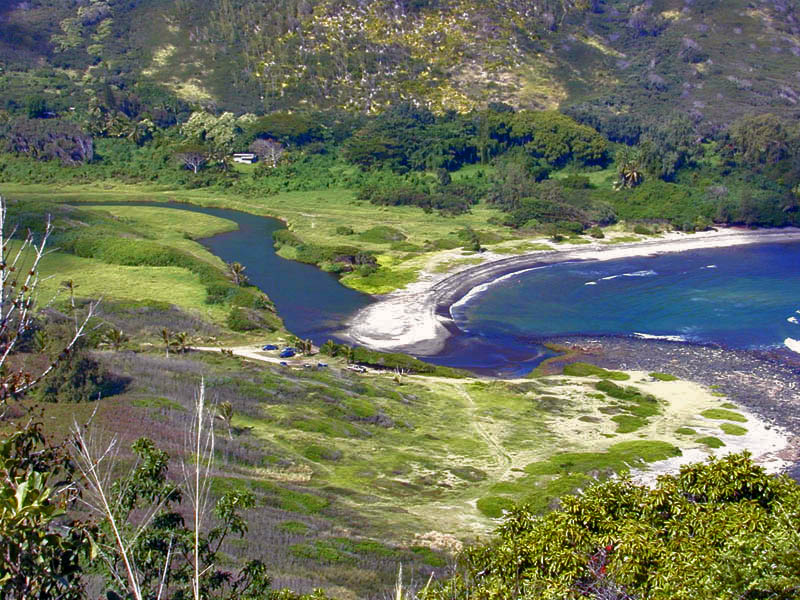 If you're tired of the cold, wintry weather, a very attractive option is to head out to one of several—and significantly warmer—island getaways that are within the U.S. and don't require passports, visas, or any of those "extras" people must obtain to travel to many international island retreats.
Warming up to the idea? To help you begin your brainstorming, here are 4 suggestions:
Molokai, Hawaii. Any of the main Hawaiian Islands will work weather-wise this time of year, but, if you really want to get away from the more intense tourism experiences of Maui or Oahu, you might mull over the prospect of Molokai. Locals call it "the way Hawaii used to be," and with no stoplights, dirt roads on many parts of the island, picturesque waterfalls, quiet beaches, and lots of local charm, it's hard to disagree.
Amelia Island, Florida. One of Florida's northernmost islands (Jacksonville is only 33 miles away), Amelia has temperatures in the high 60s and low 70s and 13 miles of mostly deserted beaches during February and March. Activities range from riding horses along the beaches to exploring boutiques, checking out beautifully restored Victorians, and visiting historic Fort Clinch, an intriguing 19th Century fortification.
Avery Island, Louisiana. Just 85 miles from Baton Rouge (and with winter highs also hovering in the high 60s and 70s), Avery Island is another intriguing option. A main attraction here is a very impressive bird sanctuary founded in the 1930s. The island is also a great place to view alligators, deer, and raccoons. A good base camp for a visit is the town of New Iberia, which has a respectable selection of restaurants and B&Bs.
Daufuskie Island, S.C. Another little-known treasure, Daufuskie—just 44 miles from Savannah, GA—is home to the tiny Gullah population, a group of people descended from slaves who enjoy their relative seclusion and tenaciously tend to basket weaving and other long-held traditions. The island, which is mostly undeveloped, also offers plenty of opportunities to explore. A fascinating point of interest is the Haig Point Lighthouse, which sports a tower that extends from the roof of an antebellum-style house.
Want some more input? Here's a link to a recent Yahoo Travel article that provides more information on these 4 places as well as 4 additional warm U.S. island destination ideas.
Finally, is there an island or 2 you would want to add to out list? If so, feel free to post a comment after this blog. We'd be delighted to hear your thoughts.